6 Tips For Acing Your Marriage Based Green Card Interview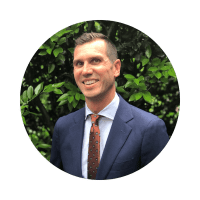 Benjamin Frear, Esq.
Immigration Lawyer For Families—Practicing Immigration Law Through The US
6 Tips For Acing Your Marriage Based Green Card Interview
When you are going through the green card process, it is natural to feel some anxiety about the upcoming interview. The stakes are high and you don't want to mess up. You are planning on building your life in the United States with your spouse and the last thing that you want is to be forced to stay outside of the country and away from your loved ones. The good news is that with some planning, your green card interview will go smoothly and you will be able to join your spouse and live your life in the United States. This post will give you some tips on preparing for the interview so that you can feel confident and calm when you are answering the USCIS Officer's questions.
Green Card Interview Tips

Arrive early: The green card interview is usually scheduled 3-4 months after the form I-130 and I 485 adjustment of status is filed. On the day of your interview you should plan on arriving early. This is an incredibly important meeting. Given the magnitude of the interview, my recommendation is to pretend like it is starting an hour before the scheduled time. This way, you don't have to worry about unexpected issues. Maybe a semi truck will topple somewhere along the route and bring traffic to a halt. Maybe there will be construction slow downs or fender benders. You never know. That is why it is important to plan for the worst so that you don't get that panicked feeling that arises in all of us when we feel like we are going to be late for an important meeting.

Dress conservatively: Dress like you would for a job interview. This is not the time to express your unique fashion sense. This is not the time to show your allegiance to your favorite football team. This is a time to play it safe and dress plainly and conservatively in order to avoid distractions. You want the interviewer to focus on your petition and your responses to their questions, not on your fashion choices.

Listen to the questions: When we are nervous we will oftentimes fail to listen closely  to the person that we are talking to. Even worse, we will sometimes interrupt and talk quickly in these tense situations. You want to try to overcome your nerves, listen closely and avoid interrupting on the day of your interview. Here is what I suggest: A) listen to the question B) pause briefly to make sure that you understand the question C) Answer concisely without guessing. Do not volunteer additional information, just try to simply answer the question that was asked. If you don't know the answer to a question don't guess. Saying "I don't know" may not feel great, but it will keep you from unintentionally giving a false response. 

Be organized: It is important to bring a copy of the file and know what it contains so that you can refer to it as needed.

Be friendly and do not argue: If you don't agree with something that the interviewer says, don't argue. The decision in your case will not be made on the spot. Therefore, there is no need argue your case to the interviewer. Your goal is to be straight forward and friendly and answer the questions the best that you can.

Anticipate the questions: One important thing that you can do when preparing for your green card interview is to anticipate possible questions. The interviewer will be asking questions that relate to your relationship with your spouse in an effort to ensure that you are in a legitimate marriage. Some typical questions include: Where did you meet? What are the names of your in laws? What type of furniture do you have in your house? What bank do you use?
There is a saying that "failing to prepare is preparing to fail." If you follow these six tips you will be prepared, you will be confident, you will be calm and you will ace your marriage based green card interview!