The E-2 Visa for Canadians: A Growing Trend
Since the start of 2022 I have noticed a clear trend. I have talked to a lot Canadians who are interested in applying for the E-2 Visa to enable them to move to the US and start a business. The vast majority of the people in this group want to move to either Florida or Texas. 
Of course, I can't tell you why so many people are interested in this option, but a recent poll suggests many young Canadians lack confidence in the leadership of the country while others are growing frustrated by the high cost of living.
In any event, if you are a Canadian who if interested in entrepreneurship—and you have concerns about the cost of living in Canada or about the general direction of the country—then, it makes sense to think about moving somewhere like Florida or Texas where the cost of living is generally reasonable and you have the added benefit of great weather.
So, for those who are interested in this move, I want to bring up a few things that you should keep in mind…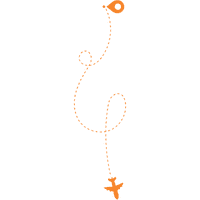 Visa Free Travel is a Huge Benefit for Startups
As a Canadian national you enjoy visa free travel which makes business setup a breeze. You can come to the United States in B1 status to establish your business. Now it's important to note that while you can plan for your business, you cannot run your business. For example you can look for investment options; you can open a business bank account; you can meet with professionals and partners; you can explore commercial space options. You can do all of these things. However, you cannot actively manage the business. In order to actively manage the day to day operations, you will need an E-2 Visa or E-2 Status.
The Change of Status Option
There are a few different ways that Canadians can get E status to run a business. You can request a change of status or you can get the E-2 visa.
In the past, change of status wasn't a super popular option. The reason being that anyone who successfully changes their status essentially abandons that status as soon as they leave the country. And then, they have to make another full application at the consulate or embassy abroad—and receive another approval—before they can re-enter the US in E-2 status.
This is clearly not ideal, but since the pandemic hit,  change of status has become more popular due to the lack of visa interview availability. As a result, some people call me and say…I want to cross the border and apply for a change of status.
I understand where they are coming from, but here is the thing…you can't really do that. That is, you can't enter the US with the intention of actively managing your business. If your circumstances change, then you can apply for a change of status. But, you need to be careful. You should talk to a lawyer about possible misrepresentation issues that may come up as a result of your change of status application—especially if you are planning to do this shortly after your arrival in the US.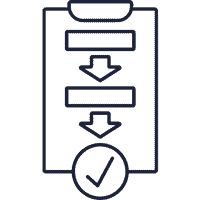 Procedure for Applying 
If you decide to change your status, the primary investor will file an application package with USCIS that includes the form I-129 for the primary applicant and form I-539 for dependent family members.
If you decide to go with the visa application, then you will electronically file a DS-160 for the primary applicant and separate DS-160s for dependent family members.
The specific instructions and a helpful list of required documents can be found on the consulate's website. 
Other Advantages for Canadian E-2 Visa Applicants
I really enjoy working with E-2 clients from Canada. As someone who moved south to escape midwestern winters, I can relate to clients who are leaving snowy Canada for Florida or Texas.
Aside from the convenience of visa free travel combined with proximity to the US there are other favorable conditions that Canadian E-2 Visa applicants enjoy.
For example, I found that the officers at the consulate in Toronto are reasonable and easy to work with. The instructions on their site are clear and in my experience they don't have an arbitrary minimum investment.  
Another advantage for Canadians who are pursuing the E-2 Visa is that it is relatively easy to maintain from a logistical standpoint. The visa itself is good for five years and you will get two years of status in the US each time you use your E-2 visa to enter the country. So if you go to Canada to visit family or friends you will get a fresh period of stay each time you return to the US(as long as your visa is still valid).
Conclusion: E-2 Visas for Canadians
So there you have it. A lot of people in Canada currently appear to be interested in the E-2 Visa. There are a number of reasons why this is a good option for many people. 
Now of course, there are drawbacks to the E-2 visa. So if you are interested in pursuing this path I encourage you to reach out to one of the many amazing US immigration lawyers that you can find across the globe so you can gain a full understanding of all of the pros and cons of this option.
I hope this info was helpful.
Thanks for your time!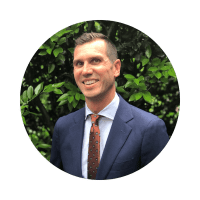 Benjamin Frear, Esq.
Immigration Lawyer For Entrepreneurs