The E-2 Visa Fast?
This week I was talking to a prospective client who wanted to know about the possibility of getting an E-2 visa quickly. He didn't want to invest a lot of money to establish a real and operating business and then have to wait around for months or years to have the visa in hand.
I completely understand this concern. And since this topic is top of mind for so many people, I thought it would be helpful to discuss the factors that will determine if you can get an E-2 visa fast. As you will see, unfortunately some of this will be out of your control.

FACTOR #1:  Business Progress
The speed in which you can file and obtain the E-2 visa is largely dependent on how fast you can establish or purchase a business. 
Many people talk to me when they simply have a business idea and a dream of running it in the US. Since the E-2 visa requires a substantial at risk investment that creates a real and operating business, it will oftentimes take time to set everything up and spend everything that is required to launch. 
The typical steps for a business that is started from scratch include:
1) sketching out a budget
2) establishing a business entity
3) applying for an EIN
4) opening a business bank account
5) transferring personal funds into the business account
6) spending on everything that is required to launch the business
As you can imagine, these steps can take time to complete.
On the other hand, the process of purchasing an established business can be relatively fast. You will still set up your business structure and bank account but you won't have to do all of the legwork that is required to create a new business from scratch. However, the process of finding the right business to buy could be time consuming.

FACTOR #2: Document Gathering
As you are setting up your business or purchasing a business, your E-2 visa lawyer will typically give you a list of documents that you need to provide. For example, you will need to provide source of funds documents, business registration documents, a business plan, bank records, receipts, etc. 
I'll be the first to admit that it is not super fun to dig up with all of these supporting documents. But the quicker you can provide them, the faster you will be able to submit your application.
FACTOR #3: Completing the DS-160
In addition to providing supporting documents, an E-2 investor will be required to complete and electronically submit a DS-160 form which is the application for a non-immigrant visa. 
My practice utilizes software that enables us to create a draft of this form after a client has completed a questionnaire. This form and the corresponding questionnaire are clunky and confusing. But, if you can accurately and quickly complete this form, then you are one step closer to being able to schedule your interview.
FACTOR #4: Mistakes/Omissions
There is an expression that I have always liked that says that "slow is smooth and smooth is fast."
If you rush through the visa application process, you are likely to make some mistakes. Maybe you overlook something or forget to submit particular documents. If that occurs, the consular officer may ask for the additional documents. Or they could inform you that your application cannot be processed since it is incomplete. If that is the case, you may have to resubmit the supporting documents and wait for the post to complete a review before the application could move forward. 
Instead of rushing, it is better to take your time to fully review the application. By taking an extra day or two to review the documents, you could ultimately save yourself weeks of time since incomplete or inaccurate applications will result in processing delays.

FACTOR #5: The Consular Post
Unfortunately US consular posts process E-2 visa applications at varying speeds. 
To give you an example, last year, I helped a client apply for an E-2 visa through the embassy in Bangladesh. This was my first experience dealing with this post, so I did not know what to expect. But my client was confident— based on conversations he had with friends—that he could get an interview within two weeks after filing the DS-160. And to my surprise, he was right! He had an interview and an approval two weeks after making the application.
For the posts that I most regularly apply through, you have to go through a multi-step application process. 
First, you submit the DS-160 application. And then you send the supporting documents. After submitting everything, you wait for an invitation to schedule an interview. 
By contrast, when you apply through the embassy in Bangladesh, you submit the application and then you schedule the interview. When you go to the interview you simply take the supporting documents.
If you are applying through a post that has a short interview wait time and no review period before you can schedule an interview, then the application process could be very fast. Other posts will take much longer depending on their caseload and staffing levels.
Conclusion: An E-2 Visa Fast?
So to wrap all of this up. It is possible to get an E-2 visa fast. But that will depend on some factors that are within your control and other factors that are well beyond your control. 
To put yourself in the best position to get an E-2 visa fast, you can move quickly through the business set up and document gathering process. And then you can take your time in reviewing everything to avoid errors that would result in processing delays.
But even if you do everything perfectly, your wait will ultimately depend on the consular post through which you are applying. Are they overwhelmed with cases? Is there a backlog? Is there a long review period before your interview can be scheduled?
In order to gauge the wait times and gain a better understanding of the E-2 visa process, I encourage you to reach out to one of the many amazing US immigration lawyers that you can find across the globe and seek guidance based on your unique situation.
Thanks for your time!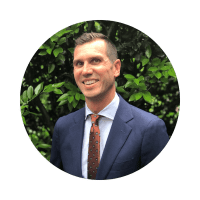 Ben Frear, Esq.
Immigration Lawyer for Entrepreneurs