THE E2 VISA IN 2021: GOOD IDEA OR AWFUL IDEA?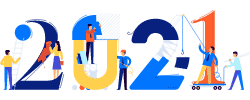 In this post, I share my thoughts about the E2 visa in 2021.
While I predict that this year will be better than the dumpster fire that was 2020, there are pandemic related challenges that entrepreneurs will continue to face in obtaining and renewing an E2 visa.
So…does this mean that you have to give up on your dream of opening a US business? 
No!
There are great business opportunities in the US and visa interview availability will continue to increase as vaccines roll out across the world.
The E2 Visa 2021: US Business Opportunities
Many people think about opening a US business for years before they decide to go for it.  For those who are finally at a place where they are ready to make the leap, the pandemic may make them reconsider their plans.
Indeed, with much of the US—and the world—locked down, this seems like the worst time ever to start a business, pursue an E2 visa and move to the US.
While this seems like an inopportune time to pursue such a path, there continues to be some great opportunities for entrepreneurs as well as increased motivation.
This motivation was explained by Brian Scudamore in a fantastic article in Forbes. Of entrepreneurs he wrote…
…they're reevaluating what's important in life. They're willing to follow their gut and passion to finally become their own bosses. It took a pandemic, but many are taking a step back and realizing they're not happy with where they're at right now…
Maybe you are not happy where you are in your professional life. Or, perhaps you are motivated by a desire to move to the US for economic or personal reasons. Whatever the case may be, you do not have to abandon your dream of running a US based business in 2021. The reality is that there are great business opportunities available to those who are bold enough to launch a business.

Pandemic Proof E2 Visa Businesses
It is a sad reality that the some industries have been decimated by the pandemic. Beloved restaurants, coffee shops and gyms are shutting down across the country. While the timing is not right for businesses that depend on a brick and mortar location, you can capitalize on some emerging trends and grow a successful business.
Here are some business categories that are thriving despite the pandemic…
Cloud/Ghost Kitchens
Cloud kitchens are not traditional restaurants that diners visit. Instead, they rent kitchen space and sell their food through food delivery apps such as door dash. With people dining at home more than usual, these businesses are taking off. 
Traditional Services That Are Now Mobile
With people staying at home, there is a huge opportunity to provide services that used to require a physical location. In the past few months I have spotted a number of these services in my neighborhood. I have seen a mobile hair salon, dog grooming and oil change service. Now that people are growing accustomed to the convenience of such services their popularity will continue to grow.
Home Services
There is a surge of demand for businesses that provide home services. These services include home cleaning, landscaping, pool cleaning, painting, remodeling, etc. This surge presents a huge opportunity for entrepreneurs who want to find better more efficient ways to provide such services.
E-commerce
Malls are struggling. Amazon is not. So, this could be the time to start a drop shipping business or launch an e-commerce brand.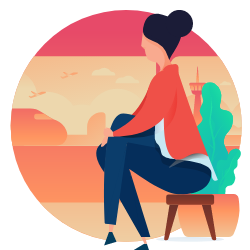 Visa Appointment Availability in 2021
Ok…so let's assume that you have found a business that you want to launch in the US.
Is it practical—from an immigration perspective— to apply for the E2 visa in 2021? In 2020 the pandemic resulted in a halt to interviews in consulates across the globe. Will 2021 be any different?
Here is the good news: As I write this(February 2021) vaccines are starting to roll out across the globe. As this occurs, consular interviews will start to resume. Also, it is promising to see that a limited number of consular posts are now offering interviews for non immigrant visas(like the E2 visa). These posts include Tokyo, Seoul and Islamabad among others.
To see if there is a projected wait for your E2 visa interview, you can visit the department of state website.
Applying Through USCIS
If you are already in the US in valid status—and you want to start an E2 business—you can apply for E2 status through USCIS. For those who do not need to leave the US in the near future, this is a good option since an interview is not required. While this option gives you status, you will need to apply for the visa through the appropriate consulate in order to re-enter the US.
So…The E2 Visa in 2021…Good Idea OR Awful Idea?
Given the opportunities that exist for entrepreneurs, pursuing the E2 visa in 2021 is a good idea IF you can get a visa interview appointment OR you are already in the US in valid status. Reach out to a knowledgeable E2 visa lawyer to develop a strategy for your E2 Visa journey.
Please free to send comments to me at ben@frearlaw.com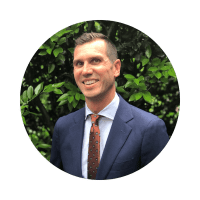 Benjamin Frear, Esq.
E2 Visa Lawyer | Practicing US Business Immigration Law Globally | Email: ben@frearlaw.com | Text:9802243526