The E2 Visa Business Plan: Three Issues To Address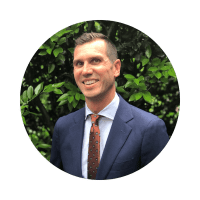 Benjamin Frear, Esq.
Immigration Lawyer For Entrepreneurs & Investors
After you submit your E2 visa application, the adjudicator is going to look at your business with a critical eye. Do you have a real business? Has a sufficient amount been invested to make it work? A good business plan will answer these questions. It will also communicate to the adjudicator that you have a legitimate business idea and a solid plan for executing on it. This post highlights three issues that your E2 visa business plan should address in order to pave the way for an approval.
Three issues to address in your E2 visa business plan
1. Nationality
One of the requirements of the E2 visa is that the investor must have the required nationality. The E2 visa is only available to those who are nationals of countries that have signed a treaty of friendship, commerce or navigation with the US. Nationals of the treaty country are required to own at least 50 percent of the company. Therefore, it is important for your business plan to highlight your nationality and note the proportion of the company that you own.
2. Demonstrating your

substantial investment


One nice feature of the E2 visa is that there is no minimum investment requirement. However, In order to obtain the E2 visa you will have to show that your investment is substantial. In this context "substantial" means that you have invested enough to make your business a success.

The amount that is required will differ based on the type of business that you are investing in. For example, a service business, like a law practice or a consulting firm may require a small investment for a successful operation. Other businesses such as restaurants require a sizable initial investment.
3. The business plan should provide an overview of the source of funds
The US government is concerned about the possibility that illegally obtained funds are being used for E2 investments. Because of that concern, the regulations require you to show that the money that you are investing is derived from "legitimate means." Therefore, it is helpful to address the source of funds in your E2 business plan. This can be done by including a flow diagram that shows the origin of the money.
Conclusion
The E2 Visa business plan is different from a traditional business plan because the objectives are different. Traditional business plans are used primarily for funding. E2 visa business plans on the other hand are used to address the specific requirements of the E2 visa. Although the business plan is critically important, it is equally important to include documentation that supports the statements that you make in the business plan. By utilizing the services of a business plan consultant in conjunction with your immigration lawyer, you will increase your odds of an E2 visa approval.