The E2 Visa Business Plan:KEY
Issues To Address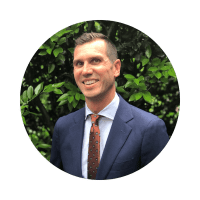 Ben Frear, Esq.
Immigration Lawyer for Entrepreneurs
So, you've submitted your E2 visa application and now it's time for the adjudicator to take a close look at your business. They want to know if you have a real business, if it will create jobs, and if you've invested enough to make it successful. That's where a good business plan comes in. It's your chance to show the adjudicator that you have a legitimate business idea and a solid plan to make it happen. In this post, we'll go over some key issues that your E2 visa business plan should address to increase your chances of approval.
1) Nationality & ability to direct the business
First things first, the E2 visa requires the investor to have the necessary nationality. You must be a national of a country that has a treaty of friendship, commerce, or navigation with the US. It's important to highlight your nationality in your business plan and mention the percentage of the company that you own. Since the primary investor is responsible for directing and developing the business, make sure to showcase your relevant education and experience in the plan.
2) Demonstrating your substantial investment
Unlike other visas, the E2 visa doesn't have a specific minimum investment requirement. However, you do need to show that your investment is substantial enough to make your business a success. The required amount will vary depending on the type of business you're investing in. For example, a service-based business might require a smaller investment compared to a restaurant. Your well-crafted E2 visa business plan should explain why your investment is significant enough to ensure the success of your business.
3) Personnel forecasts
To qualify for the E2 visa, the business you've invested in cannot be marginal. It should economically benefit US workers, not just you and your family. A solid E2 visa business plan will include an organizational chart and a forecast of the employees your business will need to operate. It will also provide details on the roles and responsibilities of the employees you plan to hire over the next five years.
4) Financial forecasts
The US government usually wants to see revenue and profit projections for the next five years. So, your E2 visa business plan should include projected balance sheets and profit and loss statements. These financial forecasts will give the adjudicator a clear picture of your business's financial viability.
5) Business model and marketing plan
In addition to financial and personnel projections, your business plan should explain your business model and outline your customer/client acquisition plan. This demonstrates that you've thought through your business idea and have a solid plan for execution. Showing the adjudicator that you've put effort into your business concept can make a positive impression.
6) Real and Operating
Remember, the E2 visa requires an investment in a real and operating US business. Your business plan is the perfect place to highlight your operations. Consider including photos of your office space or equipment, as well as screenshots of your website and social media profiles. These visual elements add credibility and show that your business is up and running.
Conclusion: The E2 Visa Business Plan
In conclusion, an E2 visa business plan serves a different purpose than a traditional business plan. While traditional plans focus on funding or internal purposes, E2 visa plans are tailored to meet the specific requirements of the visa. Remember to include supporting documentation that backs up the statements you make in the plan. Working with a skilled and experienced business plan writer can greatly increase your chances of E2 visa approval.
Hope this helps, and best of luck with your E2 visa application!