FIVE KEY E2 VISA REQUIREMENTS
This post discusses five of the key E2 visa requirements.
The E2 visa is a popular option for entrepreneurs around the world who want to expand or establish a business in the United States. However, there are some important requirements that you need to know before applying for this visa.

1. Nationality
The E2 Visa is not available to everyone. You must be a citizen of a country that has signed an E2 treaty with the United States. Most major countries are included in this list, but there are some exceptions such as India and China.
2. Substantial Investment
If your country is on the E2 treaty list, the next step is to make a substantial investment in a US-based business. There is no minimum investment requirement, but your investment must be large enough to ensure the success of the business. A good target investment is around $100,000, but the amount may vary depending on the specific needs of the business.

3. At Risk Investment
Your investment must be "at risk" to qualify for the E2 Visa. This means that you must be willing to risk partial or total loss of your investment. The at-risk requirement is necessary to show that you have skin in the game and are serious about your business venture.
4. Lawful Source of Funds
You will need to prove that the funds you are investing in the US-based business have been obtained legally. The US government is concerned about illegal money being used to enter the country. Therefore, you will need to provide documentation such as tax returns, bank statements, and other financial records to prove the legality of your funds.

5. Marginality
Your business must not only support you and your family, but also create jobs for other people. Under the marginality your business must be more than a simple one person lifestyle business. Ideally, your business will already have employees at the time of your E2 Visa application. If not, you can provide projections of the employees you will need and explain why and when they will be needed.
Conclusion: E2 Visa Requirements
The E2 Visa offers a great opportunity for entrepreneurs to establish or expand their business in the United States. However, it is crucial to understand all of the requirements. These requirements include those that are discussed above along with some others that can be found in the US Foreign Affairs Manual. 
By learning the requirements and providing sufficient documentation, you can increase your chances of obtaining the E2 Visa and achieving your business goals in the US.
Thanks for your time and best of luck as explore the the E2 visa requirements and process!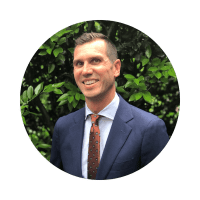 Ben Frear, Esq.
Immigration Lawyer for Entrepreneurs