SEVEN
KEY E2 VISA REQUIREMENTS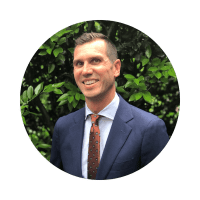 Benjamin Frear, Esq.
Immigration Lawyer For Entrepreneurs, Employers & Investors
Introduction: E2 Visa Requirements
In this post, I discuss seven things that you should know about the E2 Visa Requirements.
The core focus of my work is on helping entrepreneurs from all around the world who want to open businesses in the US or expand an existing business into the US market.  One visa that enables you to do this is the E2 Visa. As an investor in possession of this visa, you have a ticket to the US business world. You are able to stay in the US while you operate and grow your business. This post highlights some key elements of the E2 Visa to help you determine if it is a good option for you.
E2 Visa Requirement No. 1—Nationality
The first thing that you should know is that the E2 Visa is not available to everyone in the world. It is only available to you if your country is on the list of countries that have the requisite treaty with the United States. The good news is that most major countries are on the list. However there are some notable exceptions. For example Indian and Chinese nationals are unable to obtain E2 Visas. To see the full list of countries that have signed an E2 treaty, please visit the US State Department website.
Requirement No. 2—Making a Substantial Investment
So, if your country has the E2 Visa treaty with the United States, then your next step is to decide if you are in a position to be able to make a substantial investment in a US based business. There are a couple things to underscore about the substantial investment requirement. First, you have to invest in a for profit business. Non profits are great for the world but they do not qualify for an E2 Visa.
Second, there is no minimum investment requirement for the E2 Visa. When some people hear this, they understandably get excited and start to think that they can cobble together a thousand dollars, pick up an E2 Visa and waltz into the US to run a business. Although that would be nice, the reality is that your investment has to be large enough to ensure the successful operation of the business. This requires a sizable investment.
Most immigration lawyers will tell you that an investment of 100,000 is a good target. However, this will only work if the amount of money that it will take to make the business a success is close to 100,000. If you make an investment of 100,000 in a business that requires 500,000 in funding, then your E2 application will probably be denied. On the other hand, if you invest 75,000 in a business that requires 75,000 there is a good chance that your investment amount will be considered substantial.
#3 The "At Risk" Requirement of the E2 Visa
If you decide that you want to make a substantial investment, it is important to understand that your investment has to be "at risk" in order to qualify for the E2 Visa. This means that the investment that you have made in the business is subject to partial or total loss. In short, you must have skin in the game. When you put money into a US based business bank account that you can easily transfer back to your personal account, you have not risked anything.
The at risk requirement is scary because it requires you to spend a substantial sum without knowing if you can succeed in your quest for the E2 Visa. Fortunately, you can oftentimes reduce your risk while still making an "at risk" investment by putting a portion of your investment into an escrow account. For example, if you are buying an existing business, you can make the purchase contingent upon the issuance of the E2 Visa. If the E2 Visa is granted, then your invested money is released to the seller. If the E2 is not granted, then the money will go back to you.
#4 Source of Funds for the E2 Visa Investment
The US government is very concerned about illegally obtained money being used to gain entry into the county. Because of this concern, they are going to look closely at the origin of your money. You will have to trace your money back to its source to satisfy the government that the money was lawfully obtained. In order to meet this requirement, be prepared to submit tax returns, bank statements etc.
#5 The Business Cannot be Marginal
The marginality rule basically says that your business has to do more than support you and your family. One person lifestyle business are appealing because of their simplicity, but in the E2 visa world, they are not an option. Ideally your business will have employees at the time that you submit your E2 Visa Application. If you are not in this ideal situation, you can provide projections of the employees that you will need and clearly show why and when they will be needed.
#6 A Solid E2 Visa Business Plan is Essential
Your business plan is critical to the success of your E2 Visa application. A good business plan will clearly show how you meet the requirements that are listed above. It articulates your vision for the business and demonstrates how you are going to make your business profitable, provides the data that shows the decision maker why your investment is substantial, summarizes the origin of your money and forecasts the personnel that you will need. By providing a clear picture of your operation, a thoughtful and detailed business plan can help pave the way to an approval.
#7 The E2 Visa Application Process Varies
Lastly, it is important to know that the E2 Visa application process varies. If you are in the United States on a valid visa, you may apply through USCIS. If you are out of the country, you will likely apply through a foreign consulate. You would think that the consulates would have a uniform process for the E2 Visa application, but that is not the case. For example, some consulates want you to email the application and supporting documentation. Others want you to submit a three ring binder. There are usually page limits for initial applications which vary by consulate. Before you begin your E2 Visa journey, it is important to look at the specific requirements for the consulate through which you will be applying to gain an understanding of the process.
Conclusion
So those are seven things that you should know about the E2 Visa Process. To summarize:
1) You are required to have the right nationality
2) You have to make a substantial investment
3) The investment has to be at risk
4) Your source of funds will be closely examined
5) Your business has to employ other(either now or in the future)
6) A solid business plan is essential
7) The application process varies depending on where you will be submitting your application
Although this post discusses some key aspects of the E2 Visa, please know that there is a lot more to learn about the E2 Visa. This is best accomplished by educating yourself on the process and talking to a business immigration lawyer who can help you decide if the E2 Visa will be a good fit for you and your family.