In this post, I provide a 2023 E-2 visa update on the option of obtaining an E-2 visa by using citizenship that was obtained through investment.
The Amigos Act
The AMIGOS act which was recently signed into law is a double edged sword. 
On one hand, it enables Portuguese entrepreneurs to obtain E-2 visas. 
[As a quick aside…for anyone who doesn't already know, this is the visa that enables foreign national entrepreneurs from certain countries to come to the US to actively direct and develop businesses in which they have made a substantial investment]
Extending the E-2 visa option to Portuguese citizens is fantastic since Portugal has a number of talented entrepreneurs. Naturally some people in Portugal's entrepreneurial community will be interested in setting up US based businesses that will create jobs and spur economic growth.
But unfortunately, the AMIGOS act includes a clause that essentially closed the door on the option of obtaining E-2 visas after obtaining citizenship by investment in a third country.

The E-2 Visa Nationality Requirement
Anyone who has explored the E-2 visa will know that this option is only available to citizens of countries that have an E-2 treaty with the United States. Fortunately, many major countries are on the list. But there are other major countries that are not on the list including China, India, South Africa and Brazil. 
So what could entrepreneurs from these countries do? In the past, if citizens of these countries wanted an E-2 visa, they could explore the possibility of obtaining citizenship in a third country that has the E-2 treaty with the US. 
For example, Grenada and Turkey have popular citizenship by investment programs. And they also have E-2 treaties with the US. Therefore, an Indian, Chinese or Brazilian national could obtain citizenship through investment in Grenada or Turkey. And then use the newly obtained citizenship to apply for the E-2 visa after making a substantial investment in a US based business. 
In my humble opinion, this was great for the US economy. After all, the E-2 visa requires applicants to create businesses that are not marginal. In other words, the business cannot simply provide economic support for the entrepreneur and their family.
The New Reality: The E-2 Visa After Obtaining Citizenship by Investment
What was the harm in allowing entrepreneurs to pursue the E-2 visa immediately after obtaining citizenship by investment?
I don't know. All I know is that the AMIGOS act includes language that will essentially end this practice.
The language states…
…under this bill, if an alien who has never received an E visa became the national of an E visa-eligible foreign country by making a financial investment in that foreign country, that alien must have been domiciled in that foreign country for a continuous period of at least three years at any point before applying for an E visa.
So, using investment based citizenship can still be used to apply for the E-2 visa. Unfortunately, the Amigos Act makes the road to an E-2 visa via investment based citizenship much longer. The act requires three years of residency before you can use your investment based citizenship to pursue the E-2 visa.
Again, I am not sure why the US government felt compelled to make this change. I am not thrilled about it. But I wanted to share this information with anyone who has been considering applying for the E-2 visa through investment based citizenship.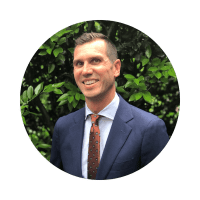 Ben Frear, Esq.
Immigration Lawyer for Entrepreneurs