L1 VISA REQUIREMENTS FOR EMPLOYEES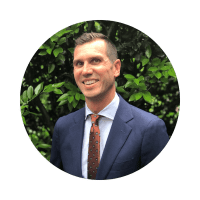 Benjamin Frear, Esq.
Immigration Lawyer For Entrepreneurs, Employers and World Class Performers
Introduction: L1 Visas Requirements for Employees
The L1 Visa enables companies to transfer world class employees to a related US based company.
In a previous post, I briefly discussed the employer requirements for the L1 Visa. I also discussed how the Buy American Hire American(BAHA) executive order has been a major pain for businesses who want to bring world class talent to the US.
In this post I will discuss the L1 Visa requirements that relate to employees.
No Fresh Faces Allowed 
The first thing to understand about L1 Visa is that it is for transferees. New hires do not qualify. The employee must have worked for the related foreign company abroad for at least one year in order to be eligible for the L1 Visa. That employment must have been:
1) Managerial or executive in nature; OR
2) Require specialized knowledge
The Qualifying Position in the US
In addition to requiring one year of qualifying employment abroad, the employee must be coming to the US to work as a manager, executive or specialized knowledge employee.
Who Qualifies as a Manager for L1 Visa Purposes?
Under the regulations, there are two types of managers that may qualify.
A traditional manager who is responsible for supervising and controlling the work of other professionals may qualify.
Additionally, the employee could also qualify as a functional manager. Functional managers are employees who are responsible for managing an essential function of the company. They may or may not directly supervise other personnel.
The following questions will be considered to determine if the employee is in fact a manager:
Does the person hold a Senior level position?
Do they have the ability to fire and hire?
Do they have wide discretion to make critical decisions?
Who qualifies as an executive for L1 Visa Purposes?
Much like a manager, an executive is someone who has freedom to make important decisions. They also:
direct the organization or a major part of it;
set company goals;
are relieved of menial tasks;
generally do not have a supervisor that oversees and scrutinizes their every move
Who Qualifies as a Specialized Knowledge Employee for L1 Visa Purposes? 
If an employee does not qualify for the L1 Visa as a manager or executive, it is worth considering the possibility that they qualify as a specialized knowledge employee. L1 Visa applications that are based on specialized knowledge are generally more difficult cases to prove since the standard is more subjective. 
In order to succeed with an L1 Visa specialized knowledge case, the employer must prove that the employee possesses knowledge that is uncommon in the industry. 
A successful petition will clearly:
1) document and explain the unique knowledge
2) explain precisely how the knowledge was attained and 
3) note how long it took to acquire the specialized knowledge
Information that relates to a proprietary product is helpful
Although knowledge that relates to a proprietary product is not required, it can give an L1 Visa petition a substantial boost. In almost all cases, knowledge of a proprietary product or technology will be viewed as specialized knowledge. Also, it is advantageous if the specialized knowledge is not widely held within the company.
Other Positive Factors
In addition to the factors mentioned above, there are some other positive factors that increase the odds of a successful L1 Visa petition based on specialized knowledge. These factors include:
The knowledge is valuable to the employer's competitiveness in the marketplace;
The knowledge has been utilized abroad in a manner that has enhanced the employer's productivity, competitiveness, image or financial position;
The knowledge can only be gained through prior experience with the employer;
The knowledge cannot easily be transferred to another person
The Effect of the Buy American Hire American(BAHA) Executive Order on L1 Visas
The requirements of L1 Visa employees should be considered in light of BAHA. The petitioning employer can expect intense scrutiny of every L1 Visa petition. In the vast majority of cases, the government will request additional information even if the initial filing is thoroughly detailed. If the government feels that the job position could be filled by an American worker, your petition may be denied.
Conclusion
In summary, the L1 Visa is a fantastic option for qualifying employers. However, only specific employees will qualify for the L1 Visa. These employees must be high level managers or executives with wide latitude to make critical decisions. Employees with specialized knowledge will also qualify. 
Even in cases where the requirements for the L1 Visa appear to have been clearly met, the Buy American Hire American(BAHA) Executive Order has made the process much more difficult and time consuming. Therefore, it is wise for anyone who is considering the L1 Visa to gain an understanding of the requirements and then consult with an immigration lawyer to evaluate your odds of being able to transfer a talented employee to the US.