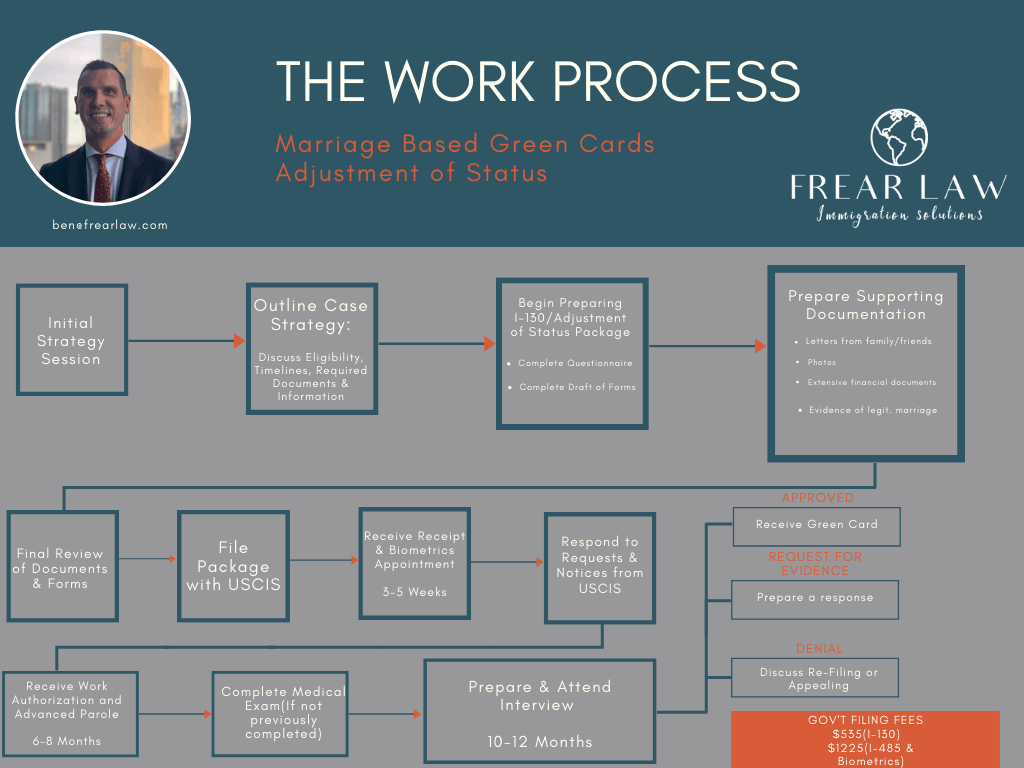 If you are someone who is thinking about applying for a green card based on your recent or upcoming marriage to a US Citizen, you likely have a lot of questions.
One question that people ask is "how does the application process work?" This flowchart is designed to answer that question for people who are considering obtaining a green card through adjustment of status.
My goal in creating this chart is to give you a broad overview of the application process.
It does not provide information on requirements, forms and other specific details and strategies that will vary depending on your unique circumstances.
Given the fact that adjustment of status rejections and denials are occurring at an alarming rate, I encourage you to reach out to one of the many amazing US immigration lawyers for guidance.
Having an immigration lawyer on your side will help you increase your odds of success while reducing your stress and feelings of overwhelm.
Good luck on your green card journey!!!
P.S. If you would like the downloadable PDF of this flowchart, please feel free to email me directly at ben@frearlaw.com and I will send it your way!