THE O1 VISA FOR EXTRAORDINARY FOREIGN
NATIONALS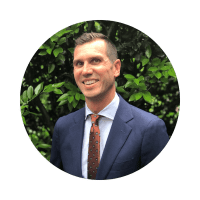 Ben Frear, Esq.
Immigration Lawyer for Entrepreneurs & World Class Performers
The O1 Visa Guide: Table of Contents
The O1 Visa enables "extraordinary aliens" to come to the US temporarily to work in their field of genius. Those who are seeking this prestigious visa must be able to demonstrate that they have extraordinary ability in the sciences, education, business, athletics, the arts, or in the motion picture or television industries.
This guide highlights the advantages of the O1 Visa. It also discusses the requirements and the application process.
Why Consider the O1 Visa?
There are a number of advantages of O1 Visa status. These include:
Visa validity of up to three years with the possibility to extend indefinitely

No annual limit on visa issuance(unlike the h1b visa)
No prevailing wage(unlike the h1b visa)
The o1 visa is a dual intent visa
There is oftentimes a clear path from O1 Visa to green card(Eb1a)
Validity period
The validity period for the O1 visa is for up to three years but this can be extended indefinitely. This is a huge advantage compared to other non immigrant business visas such as the L1 Visa(up to seven years of validity) and the H1b Visa(up to 6 years unless an employer sponsored petition has been approved).
No Annual Limit
The lack of an annual limit is another perk that O1 visa applicants and employers enjoy. In order to deal with annual caps, most employers have to apply on the earliest possible date to avoid being shut out. Instead of having to apply at a specific time of year, O1 visas can be issued year round. 
Dual Intent
Another advantage of the O1 Visa is that it is a dual intent visa. This means that applicants do not need to prove that they have a residence abroad that they do not plan to abandon. Without the need to prove this, an O1 Visa holder can work and travel to and from the US while their green card application is pending.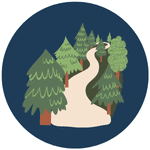 The Path From
O1 Visa to Green Card
The O1 visa is a temporary option for foreign nationals who want to work in the US. However, many O1 visa holders will also(due to their extraordinary ability) be eligible for the Eb1 green card. In many cases, the supporting documents required for this green card category will mirror those that were used in the O1 Visa application. This can create a relatively smooth transition for applicants who want to go from O1 visa to green card status.
O1 Visa Disadvantages
While the O1 Visa is a great option, it does have some disadvantages. 
Disadvantage #1: Work Options for Spouses
Spouses and dependent children of O1 Visa holders are eligible for O3 status in the United States. While it is great that they can accompany the primary visa holder, they are ineligible for work authorization. This presents a problem for talented foreign nationals with equally talented spouses who want to continue their work in the US. Of course, some spouses will be able to apply for a different status that will enable them to continue their employment. For example, an O3 visa holder could find an H1b sponsor or start a business and change to E2 Visa status.
Disadvantage #2:  Challenging Requirements and Application Process
Perhaps the largest negative associated with the O1 Visa lies in the fact that the requirements and the application are challenging. Since these visas are reserved for those with extraordinary abilities, it is understandable that most people will not qualify. For those who do qualify, a mountain of supporting documents is oftentimes necessary to prove their extraordinary ability.
O1 Visa Requirements
Extraordinary Ability 
While the position in the US does not necessarily require extraordinary ability—the foreign national must show the following:
They have extraordinary ability in a field

They will be working in that field in the US.
For example, a world renowned chef in a 3-Star Michelin restaurant in Paris could not use the O1 Visa to work in a restaurant as a manager unless they can demonstrate extraordinary ability in the field of restaurant management.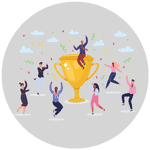 The Extraordinary Ability Standard
The extraordinary ability standard differs depending on the field. However, as you will see, all of the standards are vague and subjective.
Those in the fields of science, education, business and athletics(O1A Visa Category) must show that they are "one of the small percentage who have arisen to the very top of the field of endeavor." 
Foreign nationals working in motion picture, television and streaming online video(O1B Visa Category) must demonstrate that they have achieved "a degree of skill and recognition significantly above that ordinarily encountered."
Those who work in the arts(not including motion pictures) enjoy the most reasonable standard. These individuals will qualify for the O1 Visa if they can demonstrate "distinction" in their field.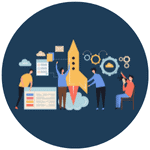 Proving Extraordinary Ability in Business, Athletics, Science and Education
When attempting to prove extraordinary ability for these fields, the foreign national must show that the following:
Receipt of a major internationally recognized award(ie. Nobel prize) OR

Satisfaction of at least three of the following criteria:

Receipt of nationally or internationally recognized prizes/awards for excellence in the field;

Membership in associations in the field that require outstanding achievement of their members, as judged by recognized national or international experts;

Published material in professional or major trade publications or major media about the foreign national;

Participation on a panel or as a judge of the work of others in the same or an allied field of specialization;

Original scientific, scholarly, or business-related contributions of major significance;

Authorship of scholarly articles in professional journals or other major media;

Current or previous employment in a critical or essential capacity for organizations and establishments that have a distinguished reputation; or

Past or proffered high salary or other remuneration for services, evidenced by contracts or other reliable evidence
NOTE: These factors can be found at 8 CFR 214(o)(3)(iii)
If none of the above apply, the foreign national can nonetheless qualify for the O1 Visa if they can prove their exceptional ability through "comparable evidence." This is difficult. However, it is the only path to the O1 Visa when the traditional factors do not fit.
For example, an accomplished entrepreneur may not have evidence of any of the listed criteria. However, they may be able to demonstrate their extraordinary ability by showing that they have raised a significant amount of venture capital or have been invited to participate in a prestigious seed money startup accelerator program(like Y Combinator). They could also provide expert letters and information regarding previous exits to help support a conclusion that they are in fact extraordinary in the field of entrepreneurship. This type of evidence combined with an explanation of why the traditional factors do not apply could lead to an approved O1 Visa petition.
Proving Distinction(Artist and Entertainers Excluding Motions Pictures/TV)
Petitioners who are skilled in the Arts can qualify if their evidence shows that they have achieved distinction in their field. This can be shown by demonstrating receipt of a major national or international prize or by proving at least three of the following:
Has performed/will perform services as a lead/starring participant in productions/events with distinguished reputations as shown by critical reviews, ads, publicity releases, publications, contracts, or endorsements

National/international recognition for achievements through critical reviews, other published materials by or about the beneficiary in major papers, trade journals/magazines, etc.

Has performed in a lead, starring, or critical role for organizations and establishments that have a distinguished reputation evidenced by media articles, testimonials, etc.

Has a record of major commercial or critically acclaimed success

Has achieved significant recognition from organizations, critics, government agencies, recognized experts

Has commanded

or

will command a high salary/other remuneration in relation to others in the field
NOTE: These factors can be found at 8 CFR 214(o)(3)(iv)
As in the case of the fields of Business, Athletics, Science and Education, those in the arts can use comparable evidence if the criteria do not apply.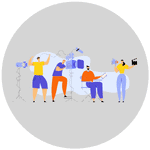 Proving Extraordinary Achievement(Artist and Entertainers in Motions Pictures/TV)
Those in this category must prove extraordinary achievement which means…
a very high level of accomplishment in the motion picture or television industry evidenced by a degree of skill and recognition significantly above that ordinarily encountered to the extent that the person is recognized as outstanding, notable, or leading in the motion picture or television field. 8CFR214(o)(3)(ii)
Assignment Requiring Extraordinary Ability is Not a Requirement
Thankfully, while the O1 visa holders are required to work in their field of expertise, there is no requirement that the assignment requires a world class performer. For example, the world renowned chef mentioned above could not work as a plumber(unless they can prove exceptional ability in the field of plumbing). But they could work as a chef for a smaller upstart restaurant in Columbus, Ohio that does not necessarily require such a high level of talent.
The O1 Visa Application Process
The O1 application begins by filing form I-129 with USCIS. This cannot be filed by the foreign national. It must be filed by their employer or agent. 
After the petition is approved, the foreign national will typically schedule an interview and apply for a non immigrant visa at a US Consulate or Embassy abroad. If the foreign national is in the US at the time of filing they may choose to apply for a change of status instead of applying for a nonimmigrant visa abroad.
O1 Visa Cost
The form I-129 filing fee is $460. If premium processing is requested, there is an additional fee of $2500. If the foreign national is also applying for change of status they would also file I-539 with the required fee of $370. If they are outside of the country, they would apply for a non immigrant visa which currently costs $190.
O1 Visa Processing Time
Processing times for the form I-129 will vary depending on the workload at USCIS. They are currently(as of 01/05/21) expecting a wait time of 2 weeks to 2.5 months. If the premium processing fee is paid, the wait time will be reduced to 15 days. However, a receipt of a RFE(request for evidence) will prolong processing. If the applicant is outside of the US, they will schedule an interview which typically(during non pandemic times) takes a few weeks to a few months.
NOTE: Fees and time predictions change frequently. Visit the state department and USCIS websites to find the latest information.
O1 Visa Approval Rate
In the third quarter of 2020, the initial O1 Visa approval rate was 89.1%. For applications that received an RFE, 65.9% of the petitions were ultimately approved. These numbers are encouraging. However, the relatively low number of applications are a sign of the high standards. In other words, since the standards are so high, only a small percentage of people feel confident enough to go through the application process.
After O1 Employment Begins
O1 Visa Work Restrictions 
Once approved, the O1 visa holder must work in the manner that is outlined in the application. A new application would be required if there is "any material changes in the terms and conditions of employment or the beneficiary's eligibility as specified in the original approved petition."
O1 Visa Renewals/Extensions
O1 Visa extensions are available to those who want to continue or complete the same activities or events that were described in the previous application. Since these extensions are valid for up to one year, an employer may want to explore the possibility of filing a new application(to get three years of validity) instead of going through the hassle of applying for an extension every year. This could be an option where there is a change in employment activities or employers.
Conclusion
I hope that this information gives you a solid  overview of the O1 Visa requirements and application process. Of course, there is a lot more to understand about the O1 before deciding if an O1 application would be a viable option for you or your organization. 
An analysis of your options is best accomplished by working with one of the many knowledgeable US immigration lawyers.
Thanks for your time and good luck on your immigration journey!