In this post, I share the story of one of my heroes.
Rose Blumkin(AKA Mrs. B) was a 4'10" immigrant who could not speak English when she arrived in the US. 
After her arrival in Omaha Nebraska, she opened a used clothing with her husband. 20 years later—with a $500 investment—she started selling furniture out of the basement of the store. The store—Nebraska Furniture Mart—eventually outgrew the basement. Business started to boom in the 1950s and 60s, reaching annual sales of $20 million by 1969. By the 1980s, the success of the store had caught the attention of legendary investor Warren Buffett.
Mr. Buffett decided to acquire Nebraska Furniture Mart on a handshake deal. Given the fact that Rose Blumkin was in her 80s, he did not ask her to sign a non compete agreement.
After the acquisition, Rose Blumkin continued to work in the store, but she grew frustrated by attempts to limit her influence over the operations. This frustration lead her to begrudgingly retire at the age of 95. 
The retirement lasted three months.
Missing the thrill of entrepreneurship, Rose Blumkin decided to start a new hustle. She opened up a competing store across the street from Nebraska Furniture Mart in 1989. By 1991 the business was profitable and growing.
As he watched Rose Blumkin's new store thrive, Warren Buffet had to decide if he wanted to compete with the 95 year old business dynamo.
The decision was easy.
Mr. Buffett acquired the new company in 1992 and merged it into the Nebraska Furniture Mart. He famously said…
I would rather wrestle grizzlies, than compete with Mrs. B and her progeny.
Mrs. B is a classic example of a US immigrant entrepreneur who started out from humble beginnings and achieved remarkable success through tenacity, passion and perseverance.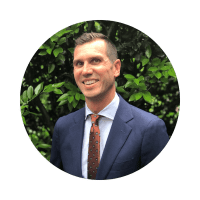 Benjamin Frear, Esq.
Immigration Lawyer For Entrepreneurs & Families