The goal of this post is to convince you that TN Visa employer requirements are manageable
I know that as an employer, you have a lot going on. 
You are managing your team while taking care of your customers/clients, finances, marketing etc.
Given your workload, when you find a great candidate for an open position, you do not want to deal with immigration issues. Therefore, you are probably reluctant to hire candidates that require any form of sponsorship. 
Now…I admit that employers are oftentimes justified in their reluctance to take on the inherent hassles of the US immigration process.
For example, the process for obtaining an employment based green card is expensive, complicated and time consuming. Therefore, I do not blame businesses that reserve sponsorship for high performing current or prospective employees.
The TN Visa application process is different
While green card sponsorship is tough, TN Visa employer requirements are manageable for even the most overworked and harried employer.
Below, I provide a brief overview of TN status. Then, I discuss your obligations as an employer who wants to hire a TN professional. After reading this, I hope that you will realize that hiring a TN professional is definitely worth the modest effort and cost.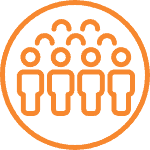 The TN Visa–Who qualifies for it?
The first thing to understand about the TN Visa is that it is reserved for certain professionals from Canada and Mexico. You can find the list HERE. 
When you look at the list, you will notice that there are minimum requirements for each of the professionals that are listed. For most positions, a Bachelor's degree is required. For others, a combination of post secondary education and experience will suffice.
In addition to the employees requirements, the employer must require a TN professional. So, for example if you are running a restaurant and looking to hire a top notch pastry chef, you cannot hire a Canadian Accountant to fill the spot. The position requirements need to match the TN professional's background.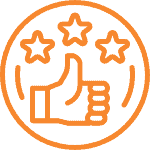 The TN Visa–What Are the Advantages?
The main advantage of the TN Visa is that it can be extended indefinitely. The period of employment cannot extend beyond three years. However, the employee can continue to extend their stay in TN status by filing an extension request with USCIS or by traveling back to their home country and either applying at the border(for Canadians) or applying through the consulate abroad(for Mexicans).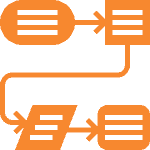 The TN Visa–What is the Process for Applying?
The TN Process for Canadian Citizens
For Canadian citizens, two options are available to obtain TN status:
OPTION #1: Submit the TN request when they apply for admission at "a United States Class A port of entry,

at a United States airport handling international traffic, or at a United States pre-clearance/pre-flight station.
OPTION #2: Have an Employer submit Form I-129 to USCIS. Once approved, the employee can seek entry to the US using the approval notice, a copy Form I-129 and all supporting documentation that was originally submitted.
In most cases, I recommend applying at a port of entry. Applying in this manner is faster and cheaper than applying through USCIS. The only advantage of applying through USCIS is that you reduce the uncertainty associated with making an application at the border.
The TN Process for Mexican Citizens
The TN process for Mexican citizens is not quite as streamlined. Mexican TN professionals are required to have the initial TN application adjudicated at a US consulate abroad before obtaining a visa to enter the US.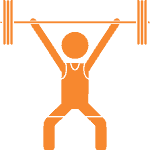 TN Visa Employer Requirements–No Heavy Lifting Required!
Here are the main objections that employees oftentimes face when they ask their employer for sponsorship:
It requires too much work.

It is too expensive

It takes too long
Too much work?
I have worked on a number of immigration projects for small businesses and entrepreneurs. Sometimes the work is extensive. Gathering documents and making strategic decisions can take a lot of time.
Luckily, for businesses who want to employ a TN professional, the work is minimal(typically .75-1.5 hours with the help of an immigration lawyer).
The main task for the TN employer will involve completing a support letter. Your immigration lawyer will likely give you guidance on this task and provide you with a template to help you craft this letter
Too Expensive?
Unlike with other types of business immigration cases, employees are permitted to pay for the TN process. They can pay the lawyer fees, filing fees and any other costs associated with obtaining TN status. 
However, regardless of who picks up the tab, this process is relatively inexpensive. My firm charges $1000-1400 for the legal fees depending on the position. Also, the government fees for TN professionals who seek entry at the border or apply through the consulate are modest.
Will this take forever? I don't have time to wait for an employee.
Usually, the TN process is speedy.
Canadians typically apply at the border and receive a decision on the spot. 
Mexican TN professionals have to go through a slightly more time consuming process by applying through the consulate.
Those who decide to file Form  I-129 with USCIS will typically have the longest wait unless they pay an extra $1440 for premium processing. This fee ensures a decision in 15 days.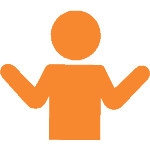 So…is the TN process worth it for an employer?
My completely biased opinion is that the TN process is absolutely worth it(especially for employers of Canadian TN professionals). The TN gives US businesses a golden opportunity to employ highly talented professionals from Canada and Mexico with minimal effort, cost and hassle. 
To learn more about this process please free to set up a time to talk or send me an email at ben@frearlaw.com.