In this post, we're diving into the E1 vs. E2 visa topic. So, what sets these visas apart? Let's find out!

The Main Difference: E1 vs. E2 Visa
The main distinction between the E1 and E2 visas lies in their applicants. The E1 visa is designed for traders who want to engage in substantial trade activities primarily between the United States and their home country. On the other hand, the E2 visa is primarily intended for investors who wish to develop and oversee the operations of a business in which they have made a significant financial investment.
E1 and E2 Visa Basic Requirements
Now, let's talk about the requirements for each visa. Since the E1 and E2 visas are aimed at different individuals, it's natural for their requirements to differ. However, there are a few common elements you should know.
Firstly, both visas require that the visa applicant and the business enterprise share the same nationality. Moreover, the applicant's country of origin must have a relevant treaty with the United States. Determining an individual's nationality is as simple as looking at their citizenship, while for the company, it means that at least 50% of the equity should be owned by nationals of the treaty country.
Another shared requirement revolves around proving the intent to depart from the United States at the end of the visa period. Essentially, applicants must demonstrate that they do not intend to permanently stay in the country.
Beyond these shared elements, the specific requirements diverge. Although I won't cover all the details here, E1 applicants typically  focus on proving the following:
The company's activities involve substantial trade, which includes exchanges of goods, services, or money.
The trade is significant in scale.
The trade is mainly conducted between the United States and the treaty country.
On the other hand, E2 visa applicants will concentrate on demonstrating that they have made a substantial at-risk investment in a US business that will generate employment opportunities.

How to Find a Sample List of Required Documents?
If you want to see a sample of the documents required to support your case, you can check out the US Foreign Affairs Manual section that covers E-Visas. Scroll down to the bottom, and you'll find a list of suggested documents. Additionally, make sure to review the specific requirements of the consular post where you plan to apply.
Conclusion
To sum it up, the E1 and E2 visas serve different purposes and cater to traders and investors, respectively. Consequently, the requirements and application process for each visa differ.
If you're interested in these visas, I recommend reaching out to one of the many talented US immigration lawyers available worldwide.
Thanks for your time!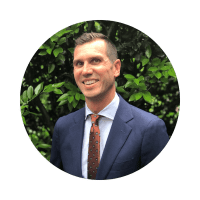 Ben Frear, Esq.
Immigration Lawyer for Entrepreneurs