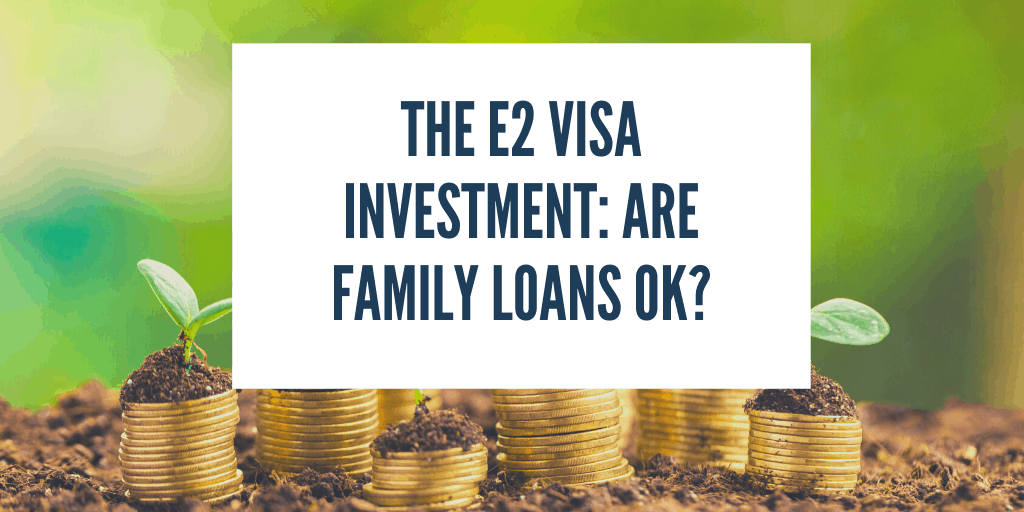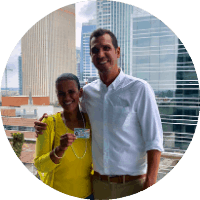 Practicing US Business Immigration Law In All 50 States
Introduction: Family Loans and the E2 Visa Investment
People understandably ask a lot of questions about the E2 Visa Investment.
In this post, I address one question that business immigration lawyers are commonly asked — are family loans acceptable for E2 purposes.
The good news about such loans is that they can be a permissible source of your E2 Visa investment. However, there are some things that you need to know about family loans before deciding if you want to use them.
E2 Visa Investment Source of Funds
All E2 Visa applicants should know that the source of your funds will be scrutinized. The US government is concerned about illegally obtained money being used to open businesses in the US. Therefore, you will have to clearly show where your money came from during the E2 Visa application process. Many of my clients will demonstrate the origin of their money by showing that the funds came from the sale of a business. Others will use tax records to show that they earned the money through employment. In the case of a personal loan, you will have to demonstrate the origin of the lender's money.
Family members must show the source of the loaned money
Family members who lend money for the E2 Visa investment are subject to the same scrutiny that applies to the principal applicant. Before you agree to take such a loan, make sure that your family member is comfortable with this reality.
Loan Conditions: Potential Problems
In addition to demonstrating the source of the loaned funds, you will also have to make sure that your loan is permissible for E2 visa purposes. The loan can be unsecured. It can be secured by personal assets. However, it can not be secured by assets of the E2 business.
Jointly Held Funds
Anyone who applies for an E2 investor visa has to demonstrate that they have possession and control of the funds that are being used to establish the business. 
If the money that is used for the business was transferred from a joint account, then the applicant will have some explaining to do. 
They will need to produce evidence showing that the joint account holder intends to gift or loan the money to the E2 applicant. This is usually accomplished by having the joint account holder draft a declaration or affidavit that clearly states that the money is intended to be a loan or gift.
Conclusion
Loans from family members are oftentimes used for E2 Visa investments. However, there are some issues that you need to be aware of before utilizing such funds. This is best accomplished by working with a knowledgeable immigration lawyer who can help you avoid unnecessary headaches during your E2 Visa journey.