Recently, I was contacted by someone who was interested in an E2 Visa. When I followed up with them a week later they said that a "friend" told them that they did not need a lawyer.
This is a fairly common occurrence for immigration lawyers—and it puts us in an awkward position. 
It sounds totally self serving if we rattle off all of the reasons why our services are needed. However, we would be doing the person a disservice if we simply said—"yeah that sounds like a solid idea…you can easily do it yourself…it's not hard…best wishes"
Now…I am clearly biased for three reasons:
I love working with E2 Visa clients who teach me invaluable lessons about entrepreneurship.

Since I enjoy working on E2 Visas—I want to serve as many E2 Visa clients as possible.

I firmly believe that immigration lawyers like myself add tremendous value to E2 Visa applicants. 
Accepting the fact that I am biased, I am nonetheless going to highlight the three main reasons why the vast majority of applicants should hire an immigration lawyer to assist with the E2 Visa process. 
After I lay out the three main reasons why you should use a lawyer, I will provide you with some resources that will help you—if you decide to apply without a lawyer.
The Three Reasons Why You Should Not Apply for an E2 Visa Without a Lawyer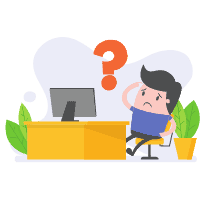 Reason #1: Hiring an E2 Visa Lawyer Will Save You Time and Reduce Errors
First off—I want to start by saying that every single client that has hired me to help with the E2 Visa has been fully capable of handling their own case. 
So…why did they hire me? They hired me because:
They did not want to invest a huge amount of time to learn everything necessary for them to confidently and successfully go through the complicated E2 Visa process. 

They thought that I could do a better job—be more persuasive, avoid errors, etc.
We are all capable of doing great things. But that doesn't mean that we want to take on unenjoyable projects that will eat up a ton of our time. For example—although I am not handy at all—I am capable of completing basic home improvement projects. However, that does not mean that I will take on such projects. Instead, I will gladly hire someone because:
I don't like working on home improvement projects.

The projects would take too much of my time.

Someone with experience will do a better job.
You can look at the E2 Visa process in a similar manner. 
If you are excited to learn about the E2 Visa and you want to devote 40-50 hours gaining all of the necessary knowledge to successfully complete the process, then a DIY approach might be for you. On the other hand—If you would not enjoy the learning process and would rather focus on what you do best—then hire an E2 Visa Lawyer.
If you decide to venture down this path without a knowledgeable immigration lawyer in your corner—or a full understanding of the requirements—then your E2 Visa Application is destined to be a flop.

Reason #2: Lawyer Fees Are Counted as an Investment
One of the great things about the E2 Visa is that there is no minimum investment amount. As long as the investment is large enough to make the business work, it is committed to the business and the other requirements are met, a modest investment can be sufficient.
Despite this truth, people who have committed larger amounts of money to a US business are more likely to be successful because they will be seen as legitimate investors. Smaller investors are subject to higher scrutiny for a number of reasons. This reality makes the E2 Visa process challenging for those who are starting a business with a low initial investment.
When I talk to E2 visa clients with low startup costs, I warn them to resist the urge to skimp on professional services—since those expenses will count as part of the investment. 
Consider this situation—Let's say you are starting a consulting business in the US. This type of business can oftentimes be started with a laptop and a cell phone. This is great news for people who do not want to risk losing a lot of money when they start a business. However, you will be unsuccessful if you do not spend money on other things. 
To increase your investment, you could devote resources to pay for professional services. Services such as legal services, business consulting, accounting and business plan writing will not only be helpful to your business—they will also drive up your investment total. By increasing your investment, you will increase your odds of a successful application.

Reason #3: An Immigration Lawyer will add Polish to your Application
In order for you to obtain an E2 Visa, the adjudicator must feel that you are coming to the US to run a real business. 
With the guidance of a knowledgeable lawyer, your application will likely be much more concise, persuasive and organized. You will have a business plan that demonstrates how the requirements have been met. The supporting documents will be complete. You will have a compelling memo in support of your application. You will be ready for the interview. In short, you will be in a much better position to clearly demonstrate that you are coming to the US to operate a real business that meets all of the requirements.
Who Should Apply for an E2 Visa Without a Lawyer?
While it is generally a terrible idea to apply for an E2 Visa without an immigration lawyer, there are some people who are well suited to apply without representation. 
Consider these questions to assess if you are a good candidate for a Do-It-Yourself E2 Visa Application:
If you can answer these questions in the affirmative—and you want to take on this challenge—then here are some resources to help you:
There are similar guides on the web that have been prepared by fantastic immigration lawyers. I recommend that you read all of them. These guides do not constitute legal advice—but they will give you a solid foundation of knowledge.
This manual shows you what the government looks for in an E2 Visa Application
This two book series will be overkill for your needs. However, there is a great section on the E2 Visa.
Conclusion
Hopefully this information is useful! 
You can apply for an E2 Visa without a lawyer—but the majority of people do not want to devote the time and effort to learn all of the requirements and avoid costly errors.
If you want to discuss this topic further, please feel free to reach out to me at ben@frearlaw.com.
Good luck on your E2 Visa journey!