Intro: The National Interest Waiver or the E-2 Visa?
In this post, I address this common question…which is the better US immigration option for entrepreneurs— the national interest waiver or the E-2 visa?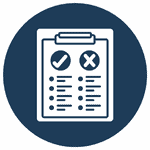 The Pros and Cons of the E-2 Visa
For foreign national entrepreneurs who want to launch a business in the US, the E-2 visa is usually the obvious choice. The E-2 visa enables foreign nationals to live and work in the US for a company in which they have made a substantial at-risk investment. The perks of this visa are numerous and include:
Unlimited renewals/extensions(if the qualifications continue to be met)

Spouses can qualify for work authorization

Children(under 21 and unmarried) can attend school

No minimum investment(but must show potential for job creation)

Relatively fast application process
But unfortunately, there are some people who will not qualify for this visa because their country of nationality does not have an E-2 treaty with the US. Others will not qualify for business related reasons. And some people do not want to pursue this visa because of its limitations. These limitations include:
No direct path to a green card

Children age out of dependent status at the age of 21

E-2 investors typically need to maintain at least 50% of the equity in the qualifying US business
If you are concerned about these limitations—or you simply do not possess the requisite nationality—then the national interest waiver(AKA: NIW) green card may be a great alternative to the E-2 visa.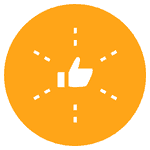 The Benefits of the National Interest Waiver Green Card
Here are the perks of the national interest waiver green card path…
Self-Petitioning is Allowed
The NIW is one of the few ways that a person can apply for an employment based green card without relying on employer sponsorship.
Green Cards are Permanent
One major gripe that many people have with the E-2 visa is that it doesn't directly lead to a green card. We can all agree that this is absurd given the economic benefits that E-2 entrepreneurs bring to the US. But unfortunately, this is a reality that we all have to accept for now. If you don't want to start a business without knowing if your family will be able to lay roots in the US, then it makes sense to explore the national interest waiver green card.
Fewer Issues with Joint Ventures
Joint ventures can be tricky in the E-2 visa context. The foreign national investor has to show that they have at least 50% equity in the business, making it difficult to raise capital. 
Also, the investor typically has to show that they have invested enough—on their own—to make the business operational. An investor who has only invested 50% of what a business needs to launch will face a potential denial on the basis that their investment is not substantial.
If you apply for a NIW Green Card as an entrepreneur, you won't have to sweat these issues since there are no strict investment or equity/control requirements that are tied to this option.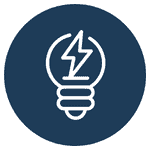 National Interest Waiver Requirements for Entrepreneurs
So, you may be thinking, these benefits sound attractive, but can I qualify? Without diving into all of the details, here are the NIW requirements in a nutshell…
Masters degree OR proof of exceptional ability in your field(ie. business, programming, etc.)

Substantial merit and national importance of your proposed endeavor(for example your business will create a ton of jobs or solve a major problem faced by the American public)

The applicant is well positioned to advance the proposed endeavor(for example, you have had success with a previous venture or have attracted major investment)

On balance it would be beneficial to wait the traditional job offer and recruitment requirements related to the employment based green card process
Note: For additional details about these requirements, please take a look at the USCIS Policy Manual.
Which Entrepreneurs are Best Positioned to Apply for the NIW? 
There are a couple of factors that make you a good candidate to submit a national interest waiver green card application as an entrepreneur. These factors include:
Possession of a master's degree: Although you can try to establish your exceptional ability in your field, it is much easier to clear this first hurdle by showing proof of your master's degree.

Previous success as an entrepreneur: The US government will be more likely to accept your ability to advance the proposed endeavor if you can clearly demonstrate your entrepreneurial accomplishments. Maybe your last company was a smashing success that received glowing press. Or maybe, you won awards, participated in prestigious accelerator programs, etc. Whatever the case may be, having objectively impressive accomplishments will increase your chances of success

Patience: The NIW green card process can be slooooowwwww. If you are outside of the US and you are antsy to move to the US to begin your entrepreneurial journey, then you may find the NIW process extremely frustrating. At the time of writing, USCIS reports that 20% of the NIW Green Card Filings(Form I-140) are taking over 20 months to process(check current times here).
Now that you have this general information, I encourage you to explore these options further so you can decide if the national interest waiver or the E-2 visa is a better fit for your situation.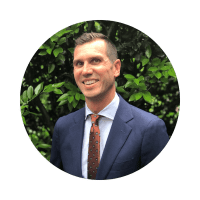 Benjamin Frear, Esq.
Immigration Lawyer for Entrepreneurs