Intro: Starting a Cleaning Business for the E-2 Visa
Recently, I had a client who successfully applied for a change of status from within the United States. He transitioned from visitor status to E-2. Then, he successfully applied for the visa through the consulate in his home country. After having this experience, I gained some valuable insight into using a cleaning business for the E-2 visa. And I figured that it might be helpful to share this insight for anyone who is interested in starting a cleaning business or a similar service business.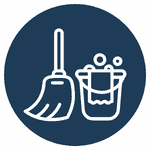 The Advantages of Investing in a Cleaning Business for the E-2 Visa
Here are a few of the benefits of investing in a cleaning business for the E-2 visa…
Advantage #1: Relatively Low Investment Required
The first advantage of investing in a cleaning business is that your upfront investment can be relatively low compared to other businesses. Since your business will be cleaning homes and commercial properties there is not much of a need for expensive office space or a storefront. Instead, you can spend on other things that your business actually needs such as work vehicles, marketing services, supplies, etc. When you tally up everything that your business needs to successfully operate, your overall startup costs will likely be below 100k. 
Advantage #2: Job Creation
Another advantage relates to job creation. 
The market for cleaning services in the US is huge. On the commercial side, Grandview research believes that the global commercial cleaning market could reach $468.2B in revenue by 2027. And in regards to residential cleaning, the company One Desk, in a report on the industry, notes that the US Commerce Department anticipates that 80% of two-income households will use an outside house cleaning service within the next few years. 
This makes sense when I think of my own situation. Since both myself and my wife work, it was an easy decision to use a cleaning service. This frees up time to exercise and hang out as a family.
So, it is likely that the US government official who ultimately reviews your application will have some inherent understanding of the demand for cleaning services in the US. Given this demand(assuming that you have made a proper investment in your business), you should be in a position to credibly demonstrate your need for employees as your business grows. This is important since E-2 businesses can not be marginal, which essentially means that your business cannot just support yourself and your family. 
Having well funded cleaning business with a clear marketing plan will put you in a great position to explain how your business will generate profit and create jobs for US workers.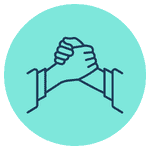 Advantage #3: Franchise Options
The third advantage of starting a cleaning business for the E-2 visa is that there are great franchise options. Six of the Entrepreneur Magazine's top 100 franchises are cleaning businesses. And there are many other fantastic options that did not make the list. 
The abundance of franchise options can be particularly beneficial for first time entrepreneurs. Instead of trying to tackle the daunting task of developing your own brand and marketing strategy, you can buy into a tried and true business model. This can give you and the US government confidence that your business will succeed. 
The Disadvantages of Starting a Cleaning Business for the E-2 Visa
Although there are many advantages of starting a cleaning business for the E-2 visa, there are also some notable disadvantages. 
For example, the relatively small investment could be an issue when applying through some consular posts that have a reputation for not taking smaller investors seriously. Even if you are not applying through a post that requires larger investments, it will be important to purchase everything that is necessary to support your aspirations of growing enough to support jobs. If the adjudicator thinks that you are simply creating a job for yourself, your visa application will be refused on the basis that your business is marginal.
Also, on the business side of things, your ability to find employees could be a challenge in a tight labor market.
If you can navigate around these issues, a cleaning business could be a great choice for anyone who is interested in the E-2 visa. This type of business gives you the opportunity to provide a needed service while earning a great living and providing jobs for US workers.
Thanks for your time!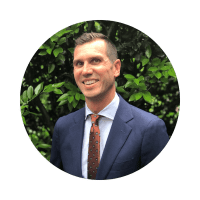 Ben Frear, Esq.
Immigration Lawyer for Entrepreneurs