A BRIEF GUIDE TO THE TN VISA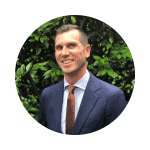 Immigration Lawyer for Entrepreneurs and Professionals
Table of Contents: The TN Guide
Summary of TN Status
The TN Visa is reserved for Canadian and Mexican citizens who:
Qualify as professionals under NAFTA

Will enter the US to perform work as a professional
Canadian citizens have the option of applying for TN status at a designated port of entry. Alternatively, they can file by sending a petition to USCIS.
Mexican citizens on the other hand have only one option — they must apply for a TN visa at a US consulate abroad. 
Dependent spouses and children will be able to accompany the TN visa holder to the US but they may not work(unless they qualify for a separate status that permits employment). Their status — as dependents of a TN visa holder —  will be classified as TD.
TN visa status may be valid for an initial period of three years for Canadians and one year for Mexicans. The TN status may be extended/renewed an unlimited number of times by applying through USCIS or requesting a new period of stay at a port of entry or consulate abroad.
The Basic TN Requirements
In order to obtain TN status, the following requirements must be met:
The TN professional must be a citizen/national of Canada or Mexico

Professional assignment in the US that requires a NAFTA professional   

The applicant typically must possess a Bachelor's degree

Professional license(if required by NAFTA)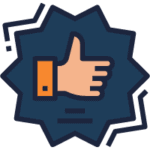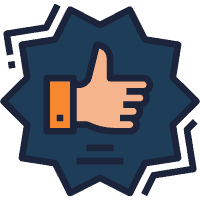 The TN Advantages 
The TN visa enjoys a number of advantages over other visa categories for which the applicant may qualify.
TN Visa vs. H1b
If a candidate qualifies for TN status and H1b, it is typically better to pursue the TN for the following reasons:
Unlike with H1b visas — there is no annual lottery for TN visas. Therefore, employers and employees enjoy a greater degree of certainty. H1b applicants on the other hand have to play the odds(typically 1 in 3) and hope to be selected

The TN process is faster(especially for Canadians who can apply in person at a port of entry)

TN status can be renewed/extended an unlimited number of times. The H1b on the other hand is valid for a maximum period of six years unless the visa holder is the beneficiary of an approved I-140.
The only situation — that I know of — where the H1b is preferable is in the case of someone who is pursuing permanent residency. In such a scenario, immigrant intent accusations made against the TN professional may lead to entry denial — or worse — expedited removal proceedings. H1b visa holders do not share that concern since the H1b visa is dual intent. This means that H1b visa holders can simultaneously work in the US on a temporary visa while simultaneously pursuing a green card(aka permanent residency).
TN Visa vs. L1 Visa 
While I feel that the TN Visa has a clear edge over the H1b Visa — the L1 Visa is a close call. One the one hand, TN applicants are typically subject to less intense scrutiny. And — as mentioned above — they can be infinitely renewed/extended. However, the L1 visa has the advantage in that spouses can qualify for work authorization. This is hugely important if an applicant has a talented spouse who wants to work in the US. Also, the L1A for managers and executives can pave the way for a US green card in the Eb1c category.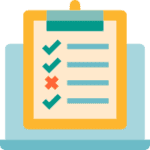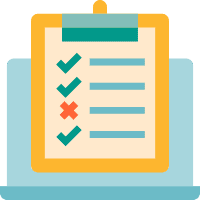 The TN Visa Requirements
TN Visa Sponsorship 
I have found that TN visa employers are somewhat reluctant to sponsor TN professionals. However, this group is typically pleasantly surprised when they realize that TN visa sponsorship is not a major hassle.
The main task that the employer will complete involves drafting a letter of support. When a lawyer is used, they will typically provide a template that the employer can fill in with their company and job description information. These letters typically include the following information:
A description of the professional activities that will be performed by the TN visa applicant in the US

Summary of the TN visa applicant's daily activities

The length of the applicant's assignment

A summary of the applicant's qualifications

The salary that the TN visa applicant will receive
TN Visa Professions
While the main task for TN visa sponsorship entails drafting the support letter, the main task for applicants involves proving that they qualify as a member of one of the TN visa professions. In order to meet this requirement, most applicants will gather the following documents depending on the requirements for their particular profession:
A resume

Proof of bachelor's or licensure degree

Experience letters

Copies of transcripts and professional licenses
You can find the entire list of professions and their requirements HERE.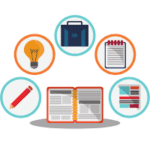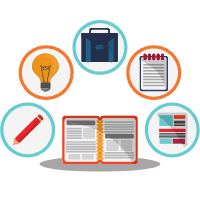 The TN Visa Application Process
The TN application process varies depending on whether the applicant is a Mexican or Canadian citizen.
TN Visa Canada
Canadian citizens have two options for applying for TN status. They may:
Submit their request when they apply for admission to the US at a "Class A port of entry…a United States airport handling international traffic, or at United States pre-clearance/pre-flight station OR

Have their employer submit a non immigrant worker application(form I-129) to USCIS and wait for a decision
TN Documentation–Canadian Citizens
Here is a list of typical evidence that is submitted:
Evidence of Canadian citizenship(Passport, Enhanced Driver's License or Trusted Traveler Program Card).

The employer's support statement(discussed above)

Evidence of qualifications including reference letters if necessary(discussed above)

Evidence of nonimmigrant intent(ie. a declaration of non immigrant intent from the applicant, real estate records, bank account information etc.)

Form I-129 & TN Supplement(If applicable)
File Through USCIS OR @ The Border?
Most people prefer to apply at the border/port of entry/airport because it is faster and less expensive. However, there are circumstances in which filing through USCIS is advantageous.
For example, if an applicant is nervous about showing up at the border without knowing if they will in fact be admitted, advanced filing may be worth considering. However, it is worth noting that an approved I-129 does not rule out the possibility that the inspector(at the time of entry) will re-examine the applicant's eligibility. Therefore, any applicant with an approved I-129 should be fully prepared to answer questions about their job duties, background, etc. at the time of seeking admission.
Upon making a successful application, a Canadian TN professional will be admitted to the US for the duration of the assignment(maximum three years).
TN Visa Mexico
As noted above, Mexican citizens cannot apply for the TN visa through USCIS. They are required to apply at a US consulate. 
TN Documentation–Mexican Citizens
The evidence that is typically required for Mexican citizens is similar to that which is required for Canadian citizens. Mexican citizens typically prove citizenship by submitting a valid Mexican passport.
Additionally, the consulates have differing requirements for supporting evidence that must be submitted as part of the process. This information should be available on the consulate's website.
After a successful interview, the TN visa status will be issued for the length of the work assignment or one year(whichever is shorter).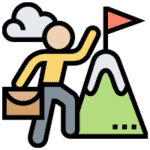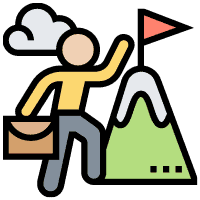 A Few Problematic TN Scenarios
Problematic Scenario #1: Green Card Pending/Immigrant Intent
One issue to be aware of relates to the fact that TN status is a non immigrant status. Thus, anyone who is the beneficiary of an immigrant petition could be denied entry or renewal/extension of TN status. 
Also, if someone who applies at the border is denied due to immigrant intent, they could be placed in expedited removal proceedings. Anyone who is removed through such a process will be barred from re-entry for five years.
Problematic Scenario #2: Management Consultants or Other Highly Scrutinized TN Professions
Applicants and employers should be aware of the fact that some TN professions face a much higher level of scrutiny. For example, the Management Consultant profession has long been considered the most highly scrutinized TN profession. This stems from the belief that this category has been abused in the past.
In order to overcome the government's suspicion, careful attention should be paid to the daily job duties of the applicant — and the particulars of their background that qualify them for the US assignment.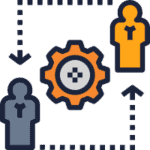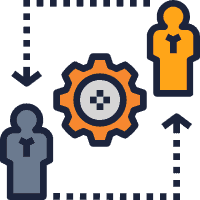 TN Visa Change of Employer
If there is a change of employer, then there are two options:
The new employer may file an application(form I-129) and supporting documents with USCIS OR

The TN professional may leave the US to seek a fresh period of TN status
It is important for TN professionals to understand that they can only work for the employer that initially supported their TN application. If a TN professional resigns or loses their job, they can remain in the US for 60 days(unless the I-94 expires earlier). Oftentimes, when a new job is obtained, the employer or applicant will pay the premium processing fee so that the employment can commence.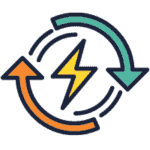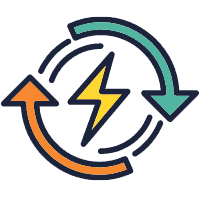 TN Visa Renewal
Those who seek a TN visa renewal have a few different options:
They can file an extension with USCIS — For this option, the applicant must be present in the US at the time of filing. This request can be filed up to six months before TN status expiration. By filing this extension, the applicant will receive an additional 240 days of work authorization while the application is pending.

As an alternative, TN professionals can leave the US and file a new petition at a port of entry(Canadians) or at the consulate(Mexicans.
The decision regarding the method of TN renewal will oftentimes depend on the applicant's need to travel. Once an authorized period of stay has expired, a TN professional will not be able to reenter the US. Therefore, those who need to travel close to the end of their I-94 expiration date may prefer to leave the US and apply abroad as opposed to remaining in the US while an application is pending.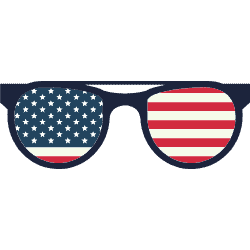 Going From TN Visa to Green Card Status
TN Visa to Green Card Via Employer Sponsorship
An employer who wants to sponsor a TN visa professional for permanent residency may do so. However, there are a number of timing issues and strategies to consider. 
The timing challenges are interconnected to the issue of immigrant intent. Once the TN professional's employment based green card petition is filed, that act signals to the US government that the professional wants to remain permanently in the US. Therefore, any subsequent TN visa renewal attempt will be difficult — if not impossible since the TN requires non immigrant intent.
One strategy to deal with this issue is to attempt to change the employee's status to H1b before applying for the green card. The H1b visa is dual intent meaning that a person can have intent to maintain a non immigrant visa while simultaneously intending to remain permanently in the US. 
If a shift to H1b is successful, the applicant's employer can renew the H1b continuously(past the typical six year period of authorization) if the employee is the beneficiary of an I-140, immigrant petition for alien worker.
TN Visa to Green Card Via Family Sponsorship
Family sponsorship is the second popular route from TN visa to green card status. For anyone considering this path(or an employer sponsored green card), it is important to be aware of the 90 day rule. 
Whenever someone enters the US in nonimmigrant status, they cannot have the intent to remain permanently in the US. The 90 day rule essentially says that there is a presumption of intent to remain permanently in the US whenever someone acts in a manner that is inconsistent with their non immigrant status within 90 days of entry into the US. These inconsistent actions could include filing for adjustment of status or getting married and taking up residence.
For anyone who is entering the US in nonimmigrant status, it is important to steer clear of any actions that could be interpreted as an indicator of preconceived immigrant intent.
Conclusion
Hopefully this guide gives you a helpful overview of the TN visa. 
While the TN is a great option that allows talented professionals to work in the US, there are some potential pitfalls that are best avoided by working with a knowledgable immigration lawyer.
Good luck on your TN journey and please feel free to reach out to me at ben@frearlaw.com if you have any questions.