TN STATUS: 6 THINGS THAT CANADIANS SHOULD KNOW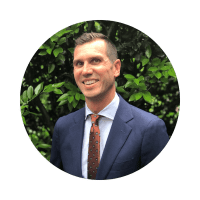 Benjamin Frear, Esq.
US Business Immigration Lawyer—Practicing Immigration Law Throughout The US
When NAFTA was signed on January 1, 1994, it created the world's largest free trade area. The agreement also created special visa categories for amazing Canadian professionals who want to bring their unique talents to the US. This post discusses six things that you should know if you are interested in obtaining TN status to further your career in the US.
#1: TN Status is Available to Specified Professions
The first thing to understand about TN status is that it is not available to all professions. Fortunately, there are over 60 qualifying NAFTA professions(You can see the full list by looking at Appendix 1603.D.1 of NAFTA). The qualifying professions include:
Engineers
Accountants
Computer Systems Analysts
Lawyers
Hotel Managers
Interior Designers
In order to qualify as a NAFTA professional, you must meet the requirements that are listed for your particular profession.
For most professions, baccalaureate or licenciatura degree is required. However, some professionals can qualify based on a valid state or provincial license. Other professionals can present a post secondary certificate or diploma combined with evidence of work experience to meet the requirements.
The most notable professions that can use a combination of education and experience include: computer systems analysts, graphic designers, hotel managers, interior designers and medical laboratory technicians.
In addition to qualifying as a NAFTA professional, your intention must be to perform work in the US that requires your professional expertise. You can not enter the US based on your qualifications as a professional in one field and then work in the US in an unrelated field.
For example, if you qualify for TN status as an Engineer(a NAFTA Professional) you can not accept a job as a  pastry chef in the US. The position must require a particular type of NAFTA professional and you must meet the requirements for that profession.
#2 Self Employment is Not Permitted
In order to benefit from TN status, you must be planning to perform duties associated with your TN profession at a US work site. Immigration lawyers are commonly asked if self employment is a possibility on the TN Visa. Unfortunately it is not. If self employment is your goal, then the TN will not be a good fit.
Fortunately, if you are interested in running your own business in the US, there are some other great options that you can pursue. A viable alternative to the TN may be the E2 Visa. For those who meet the requirements, an E2 Visa offers an amazing opportunity for world class entrepreneurs who want to hatch a business in the US(and live here while they manage it).
#3: Your Employer Must be Involved(slightly)
It is important to know that your employer will need to have some limited involvement in the TN process. In my experience, this is easy to accomplish since most employers are happy to help out a talented professional that has been identified as a good fit for their company.
Your employer should provide you or your immigration lawyer with a summary of the company(this can be presented to the CBP officer to help them gain an understanding of the business). They will also have to write a letter of support that helps to show how the TN requirements have been met.
#4: Canadians Do Not Usually Get a "TN visa"!
Every time you hear about the TN, it is referred to as the "TN Visa" or the "NAFTA TN Visa." It oftentimes surprises people to learn that Canadians do not typically get a TN Visa in their passport. Instead, if all goes well, you will receive a paper I-94(if you apply at the border) or an electronic I-94 (if you apply at an airport).
The I-94 by itself is evidence that you can work in the US. You will not need any other documents to show work authorization.
#5: The Process for Applying at the Border
Most Canadians apply for TN classification at the border or at a US Airport that handles international traffic or at a US pre clearance/pre-flight inspection station.
When you arrive at the border or at the airport, you should possess the documentation that demonstrates that you qualify. The key in deciding what to present is to focus on quality over quantity. The CBP Officer will not be amused if you hand over a mountain of documents that include irrelevant recommendation letters. Instead you want to focus on gathering the key documents that you will need. The necessary documents include:
A Canadian passport or Enhanced driver's license
Support statement from your employer evidencing the US employment
Evidence of your professional qualifications. This evidence may include degrees, certificates or letters from previous employers depending on the requirements for your profession.
Evidence of non immigrant intent
Generally you should take a skinny file that contains the evidence that is listed above. Additional evidence regarding your credentials and position could be kept in a second file that could be accessed if necessary.
It is likely that your support letter(which mentions a specific duration of employment) will be the only document that you will need to show your non immigrant intent. However, it is wise to prepare a statement regarding your intent to return to Canada and gather other documents that can be presented in the event that the CBP officer questions your intent.
The entire process at the airport or border will typically last 30 minutes. If everything goes well you will enter the US with your I-94 so that you can get to work.
#6: The Pros and Cons of Applying Through USCIS
Generally Canadians prefer to apply for TN classification at the border or at a designated airport post because the process is cheap and fast. However, it is important to know that there is a second method of applying for TN classification.
The second method involves applying through USCIS. Perhaps the only advantage of applying through USCIS is to avoid uncertainty at the border. It can be extremely nerve racking to make travel arrangements without knowing if you will ultimately receive your requested status. If you apply through USCIS you will take that uncertainty out of the equation.
Unfortunately, you will have to pay a handsome price for certainty. When applying through USCIS you will submit form I-129 to USCIS. The government filing fee associated with this form is $535.
In addition to paying the hefty price tag, you will also have to wait while USCIS makes a decision. Unfortunately, processing can take two months or more. However, if you pay for premium processing(for an extra $1410) you will receive a decision within 15 days.
Although applying through USCIS reduces anxiety at the border, most applicants have a hard time justifying the increased wait and cost associated with applying through USCIS.
Conclusion
TN status, which was created by NAFTA, gives talented Canadian professionals the ability to pursue opportunities in the US. Hopefully this post gives you some helpful general information regarding the requirements and the process for applying. It is always advisable to seek the guidance of an immigration lawyer if you are considering the TN. If you would like to schedule a time to discuss TN status, please reach out to me at ben@frearlaw.com.