My immigration law practice primarily serves entrepreneurs because I am truly inspired by the success that so many immigrant entrepreneurs have achieved in the United States. In this post, I share three lessons that I learned from the story of Tope Awotona, the Nigerian born founder of Calendly.
Summary of Tope Awotona's Background
Tope Awotona was born in Nigeria during a time when there was a lot of instability in the country. When Tope was just 12 years old, he witnessed his father's murder. In 1996, his family left Nigeria and settled in the Atlanta area where Tope excelled in school and eventually worked in a few different corporate jobs. 
Tope's career was progressing nicely. However, since Tope always wanted to found his own company, he left the safe and comfortable corporate world to pursue the entrepreneurial path.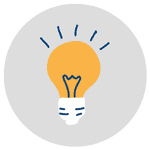 The Big Idea
After his first few attempted startups didn't work out, Tope saw an opportunity to develop an improved scheduling software. So, he developed Calendly which is now valued at several billion dollars.
Lessons From Tope Awotona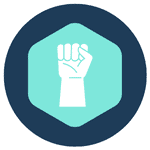 #1: Be Resilient and Adaptable 
Tope Awontona experienced tragedy in part due to the crime and instability that was prevalent in Nigeria during his childhood. But Tope doesn't appear to be bitter about growing up in Nigeria. In fact, Tope views this environment as a contributing factor to his success. Growing up in Nigeria gave him agility. Change is inevitable. In order to be successful we have to adapt, roll with the punches and move forward.
Most of us will never experience anything as traumatic as what Tope had to endure. But we will all experience personal setbacks and deal with adversity as we try to build companies. We can overcome these challenges by being persistent and adaptable. 
As Tope eloquently stated…
You can dwell on all the reasons you shouldn't do something or why it's harder for you. Or you can just go out and do it.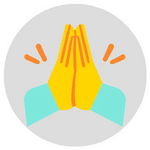 #2: Be Grateful
Tope is someone who is incredibly grateful for the factors that contributed to his success. He has talked about how grateful he is for his upbringing and his family and the values that they imparted on him. Tope's father was a risk taker and a hard worker who left a comfortable job as a microbiologist at Unilever to become an entrepreneur. This example inspired Tope to blaze his own entrepreneurial path.

#3: Passion Matters
Tope's first few attempts at building a business didn't work out because Tope was primarily motivated by money. For example, the first company that Tope attempted was a dating app. He wasn't particularly interested in this space, but after hearing that the founder of plenty of fish made 10 million a year while working 10 hour a week, Tope became interested in building a similar version. That project fizzled as did a few others that were primarily conceived as a way to get rich. But, when Tope recognized a problem with scheduling software, he got the seedling of an idea that would eventually become Calendly. 
At the time, none of the scheduling solutions allowed multiple users to share availability. This limitation was personally frustrating to Tope, so he decided to develop a scheduling product that would simply work better than everything else that was available at the time. He wasn't primarily motivated by money. This time, he was motivated by the goal of developing a better product. Instead of acting on an opportunity to make money, he was obsessed with the idea of solving a problem. Scheduling software could be improved and his company would accomplish that goal. Tope's passion to improve scheduling propelled him forward in a way that the prospects of financial rewards never could.
Conclusion
So, those are three lessons I learned from Tope Awotona's story.
I hope you enjoyed this post and I encourage all of you to learn more about Tope Awotona since he is a remarkable entrepreneur and there are many more lessons to learn from his journey.
Thanks for your time!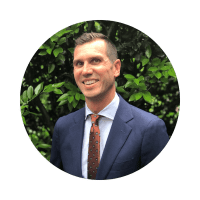 Benjamin Frear, Esq.
Immigration Lawyer For Entrepreneurs