Intro: E-2 Visas for Restaurants
A lot of people who love food like the idea of starting their own restaurant. Therefore, it is not surprising that many people who are interested in running a business in the US will consider investing in a restaurant and using that investment to qualify for the E-2 visa. Given the popularity of this option, I thought it would be helpful to cover the pros and cons of using an investment in a restaurant to qualify for the E-2 visa.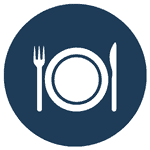 Advantages of Restaurant Based Investments for the E-2 Visa
#1: Restaurants Create Jobs
First of all, when compared to other types of businesses, it is less likely that the US government will conclude that a restaurant business is marginal. Marginal essentially means that the business will only support yourself and your family. 
This makes sense when you think about the restaurants that you visit. Even small fast casual restaurants have a number of people working there at any given time. So, the US government is likely to believe that your restaurant will create employment opportunities for US workers.
#2: Restaurant Based Investments are Large 
I suppose this can be viewed as a negative, but I see it as a positive factor. 
While there is  no minimum investment for the E-2 visa, most applications that involve an investment under 100k will face increased scrutiny. This increased scrutiny is based on the assumption that businesses with lower startup costs are less likely to create jobs. The problem is that a lot of people have a legitimate idea for a business that will create jobs, but they are struggling to hit the 100k mark. Therefore, in order to increase their investment they will oftentimes choose to spend on things that their business doesn't really need yet. 
You probably won't have to do this if you are investing in a restaurant. Regardless of whether you are starting your own restaurant or purchasing an existing one, the necessary initial investment will likely be over 150k. This will help you avoid scrutiny on the basis that investment is too small to generate employment.
#3 Franchise Opportunities 
The US census found that about 20% of food services businesses are franchises. This means that there are a lot of opportunities for people who want to run their own business while enjoying the guidance of a franchisor. I have never run a restaurant, but I think it would be a lot less intimidating if I had a playbook to follow to help make it successful.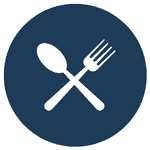 Disadvantages of Restaurant Based Investments for the E-2 Visa
There are certainly advantages to choosing a restaurant business as your E-2 investment, but there are also some challenges associated with this option…
#1: Financial Risk
Starting a restaurant from scratch is financially risky.
If you are starting a restaurant from scratch, you are taking a calculated risk since the E-2 visa is not guaranteed. 
Before you apply for the E-2 visa, you have to convince the US government that your business is real and operating. And you have to show that you have committed all of the money that is needed to begin operations. 
If you are opening your own restaurant, this means that you will have to find a location, purchase all of the equipment, pay for construction costs, etc. before you qualify. Since a lot of these costs(ie. construction expenditures) can't be recouped in the case of a denial, you are taking a bit of a gamble when you choose a restaurant as your E-2 business. 
However, if you can find a suitable existing restaurant to purchase, you may reduce your risk by placing the purchase price in escrow. Essentially, this means that you could make an agreement saying that if the visa is issued, the money for the purchase is released to the seller. But if the visa is denied, the money would be returned to you.
#2: Timing Issues
Another issue that I see at the moment is that interview timing could make the process challenging. The real estate costs associated with restaurants are typically very high. It would be difficult to pay many months of rent and cover the costs for a build out if your interview would be 6-12 months down the road.
#3: The Restaurant Business is Tough
The restaurant business can be challenging. It is difficult to deal with staffing issues; you have to be strategic about costs since you are dealing with perishable food items; and the margins can be thin. This reality causes many people to re-think the idea of opening a business for E-2 purposes.
However, there are many entrepreneurs who overcome these inherent challenges and go on to build profitable and rewarding restaurants that provide for their families, create jobs and become a cherished part of their local communities.
Conclusion: E-2 Visas for Restaurants
I hope this information was helpful. If you are interested in this path, I recommend that you reach out to one of the many amazing US immigration lawyers that you can find across the globe. 
Thanks for your time!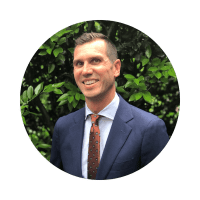 Benjamin Frear, Esq.
Immigration Lawyer For Entrepreneurs