Work Options for an E-2 Visa Spouse?
Here is a typical scenario…Two equally talented spouses are planning to move to the US. The investor spouse wants to invest in a US business and pursue the E-2 Visa. The other spouse wants to pursue their career in the US. Maybe they are a professional or an entrepreneur who wants to explore their own business ideas.
The questions that arise are: 1) How do spouses get permission to work? 2)What are the employment options for the E-2 visa spouse?
Seeking Permission to Work
It is important to know that the E-2 visa spouse must file an application for work authorization and receive an approval before they can work. If they obtained a visa through a consulate or embassy abroad, they would arrive in the US with the investor spouse. Then, they would file the I-765 application for work authorization.
If the investor spouse is filing for a change of status, their spouse could apply for work authorization with the change of status request. Unfortunately, there is no premium processing option for this request. As a result, spouses oftentimes have to wait a substantial period of time—sometimes up to six or eight months before receiving the approval that allows them to work.
Employment Options After Work Authorization Approval
One interesting fact about the E-2 visa is that the spouse has virtually limitless employment options. The investor spouse can only work for the business in which they invested. But the E-2 visa spouse can request work authorization. And after they receive it, they can work wherever they want. They can continue in the same field, switch to a different field or they can start their own business.
Conclusion
I hope this information is helpful. If you have any E-2 related topics that you would like me to cover, please let me know. Also, if you are interested in the E-2 visa please educate yourself as much as possible. Then reach out to one of the many amazing US immigration lawyers that you can find across the globe.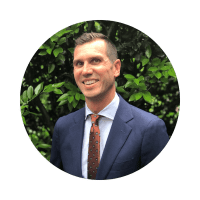 Benjamin Frear, Esq.
Immigration Lawyer For Entrepreneurs and High Growth Companies