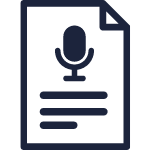 Adjustment of status through marriage to a US citizen
Filing for adjustment of status is a popular move for spouses of us citizens who are already in the United States. The basic process looks like this…
Marriage 

File a number of forms and supporting documents 

Attend an interview 

Get a green card 
Now of course, this is an oversimplification so let's spend some time on the specifics such as the requirements, forms and supporting documents.
The Requirements
If order to qualify for adjustment of status the foreign national spouse must meet these requirements:
Inspection upon entry(ie. you spoke to a us government representative).

Not on a visa that requires you to return to your home country

No disqualifying factors: fraud, certain convictions, inadequate financial support 

Bona fide(aka genuine) marriage 
In order to determine if you have any disqualifying factors it is important to speak to an immigration lawyer. There are lots of great ones out there. And, if you can't afford one, you can reach out to one of the many stellar pro bono(aka free or low cost) immigration groups that you can find in most major cities.
The Process: Adjustment of Status Through Marriage to a US Citizen
Ok, so let's assume that you have no disqualifying factors. What will the process look like?
You will start to gather documents and complete the required forms. The forms typically include…
I-130, petition for alien spouse

I-130A, supplemental information for spouse beneficiary
I-485, application to adjust status
I-765, application for work authorization
I-131, travel document application
I-864, financial support affidavit
I-693, medical exam
I won't go into details on how to complete these forms, but suffice it to say that they can be fairly confusing so you are better off getting some help. 
But if you decide to do this on your own, closely read the instructions for each form at least three times to reduce your likelihood of mistakes.
While working on the forms, you will also gather required and supporting documents.
The required documents for each form can be found in the instructions. Again, read these carefully.
The supporting documentation are used to  make your case. In this context, most of the supporting documents are used to show that your marriage is legit. In other words, you intend to live as husband and wife. 
These documents can include amongst other things…joint lease agreement, joint back account, letters from family members and friends and photos.
Once you have everything nicely organized, preferably with a cover letter, you write the checks for the filing fees. The fees can change anytime, so be sure to check out the instructions.  At the time of this video, the fees are:
$1225(I-485 Adjustment of status & Biometrics)

$535(I-130)
There is no filing fee for the other forms if you are filing everything together.
After you gather all the documents and send in the filing this is what happens…
You will typically get a receipt notice within 2-6 weeks unless your filing is missing basic items or info. If anything is missing, you may get a request for evidence or your file may be rejected. If your case is rejected your application will be returned to you along with the filing fees.
If your case is accepted for processing, you will receive a notice for a biometrics appointment(Biometrics is a fancy term for fingerprinting). In normal(non pandemic times) you will usually see a biometrics notice within a couple of months. 
Work Authorization Approval
One of the great things about applying for adjustment of status through marriage to a US citizen is that you can receive work authorization before your green card is approved. This means that you can get a social security card and start earning money while you wait for your interview and decision. Work authorization usually takes around 4-6 months but at present moment it is taking longer.
Once you have work authorization you will feel some sense of normalcy. You can pursue your career. In most cases you can get a drivers license. And you can enjoy these benefits while you await your interview notice.
The Interview
Before you receive an approval of your i-130 and I-485, you will be called in for a an interview. You will generally take in a copy of your complete file and the other documents indicated on the notice. 
When you get into the interview room, the adjudicator will have you swear to tell the truth. And then they will go over some questions on the forms. Also, the adjudicator will ask some questions that are designed to determine if you have a real marriage.
If all goes well, you will be informed of your approval(sometimes on the spot/sometimes later). And then you will receive your green card a few weeks after the decision is made.
From start to finish, this typically takes 10-12 months from the date of filing to get a decision from the government but during extraordinary times, it could take longer. 
There is a lot more to cover about this topic, but I hope this was helpful in giving you an overview of Adjustment of status through marriage to a us citizen.
Thank you for your time!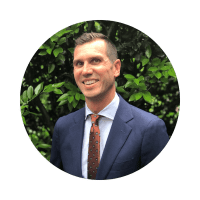 Benjamin Frear, Esq.
US Immigration Lawyer