The E2 Treaty Countries: 2021 Edition
For those who are interested in running a business in the US, the E2 Visa is a fantastic option.
Those with E2 status can work for their own business in the US. As a bonus, spouses of E2 Visa investors can qualify for work authorization.
However, before you can successfully apply for the E2 Visa, you must meet all of the requirements.
The first requirement to consider is the nationality requirement. In order to meet this requirement, your country of nationality must be one of the E2 treaty countries.
If your country appears on the list below, you will be able to apply for the E2 Visa. Here is a full list of the E2 Treaty Countries in 2021…
Albania, Argentina, Armenia, Australia, Austria, Azerbaijan, Bahrain, Belgium, Bolivia, Bosnia and Herzegovina, Bulgaria, Cameroon, Canada, Chile, China(Taiwan), Colombia, Congo (Brazzaville & Kinshasa), Costa Rica, Croatia, Czech Republic, Denmark, Ecuador*(only if investment made prior to 5.18.2018), Egypt, Estonia, Ethiopia, Finland, France, Georgia, Germany, Grenada, Honduras, Ireland, Israel, Italy, Jamaica, Japan, Jordan, Kazakhstan, South Korea, Kosovo, Kyrgyzstan, Latvia, Liberia, Lithuania, Luxembourg, Macedonia, Mexico, Moldova, Montenegro, Morocco, Netherlands, New Zealand, Norway, Oman, Pakistan, Panama, Paraguay, Philippines, Poland, Romania, Senegal, Serbia, Singapore, Slovak Republic, Slovenia, Spain, Sri Lanka, Suriname, Sweden, Switzerland, Thailand, Togo, Trinidad & Tobago, Tunisia, Turkey, Ukraine, United Kingdom, Yugoslavia

*Please Note: Macedonia, Mexico, Moldova & Montenegro were accidentally left out of the video

This list was compiled using information on the Department of State Website

What To Do If Your Country Is Not On The List Of E2 Visa Treaty Countries?
If your country does not have an E2 treaty with the US, there are other options that you can consider. These options include:
If you have any questions or comments please feel free to reach out to me directly at ben@frearlaw.com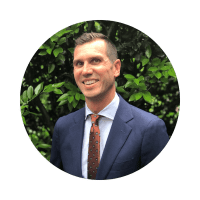 Benjamin Frear, Esq.
US Immigration Lawyer For Entrepreneurs