The E2 Visa Application Process | 9 Essential Steps
Hey there, I'm Ben Frear, an immigration lawyer focused on helping entrepreneurs. In this post, I break down the E2 visa application process. I share my approach and how I typically guide my clients through it.
Step #0: Learn About the Requirements and Pros and Cons
If you're not familiar with the E2 visa, it's a pathway for certain entrepreneurs to come to the United States and manage a business they've invested in. I won't dive into all the nitty-gritty requirements or the pros and cons here. If you're new to the E2 visa, your first task is to get well-acquainted with its ins and outs. Once you're comfortable with that, the next step is to make a qualifying investment in a business. When your business is up and running or just about to launch, you can then apply for the E2 visa. Of course, there's a lot involved in those initial stages, but today, let's focus on the actual application process, assuming you've done your homework and invested wisely.
Step #1: Review the Consulate/Embassy's Requirements
It would be great if all US consulates followed the same process, but, unfortunately, that's not the case. Some want you to email your application, while others prefer snail mail. A few might even ask you to show up in person. Plus, there are varying page limits to deal with. So, before we dive into an application, I make sure to review the specific requirements of the consulate or embassy where we're applying.
Step #2: Gather Documentation
Before my clients apply for the E2 visa, I have them compile all the necessary documents listed in my checklist. These documents typically fall into five categories:
Personal documents: Documents in this category include passports, marriage certificates, and birth certificates for children.
Business formation documents: These cover the articles of organization or incorporation and the operating agreement, which prove the investor owns at least 50% of the company.
Source of funds and investment documents: Gathering these documents can be a bit tedious. We need to show that the money came from a legitimate source. That often involves submitting income-related documents like tax returns, paystubs, or even gift letters, property sale records, or loan documents. We also carefully track the money's journey from a personal account to the US business account and keep receipts and invoices for major purchases.
Employment Documentation: The E2 visa requires your business to benefit others beyond just your family. So, we include a business plan with a 5-year personnel forecast, as well as employee documents like I-9s, W-2s, and 1099s if the business is already running.
Proof of a legitimate business: To meet this requirement, clients often provide business licenses, marketing materials, IRS EIN notifications and photos of the business premises.

Step #3: Get Organized
Once we have all the necessary documents, I carefully organize them according to the consulate's instructions.
Step #4: Draft the Brief in Support of the Application
During the organization process, I simultaneously create a supporting brief that explains how my client meets all the E2 visa requirements.
Step #5: Complete the DS-160 and DS-156E
I provide my clients with questionnaires that we will use to complete the relevant forms. I send these early on and fine-tune them once I have all the information.
Step #6: Review and Submit the DS-160s
After we create an initial draft based on the questionnaire responses, clients will review and electronically submit the DS-160 forms and pay the visa fees.

Step #7: Email or Mail the Application Package
Once I have the DS-160 confirmation pages and visa fee receipts, I follow the consulate's instructions to submit the application package. Typically, this means emailing it, but sometimes we send it by mail or clients take it to the interview in person.
Step #8: Wait for an Invitation to Schedule an Interview
After we submit the application package, we usually have to wait for an invitation to schedule an interview. However, sometimes we can set up an interview right after the submission of the DS-160 and pay the fees.
Step #9: Attend the Interview
At the interview, clients have the opportunity to explain their business model and personnel projections. If all goes well, you usually get a decision on the same day, unless there are outstanding issues that the officer needs to investigate.
Conclusion: The E2 Visa Application Process
So there you have it, the nine typical steps of the E2 visa application process that my clients follow. Keep in mind that while this is the standard process, it can vary depending on the specific consulate's instructions. Also, if you're applying for an E2 change of status, the process will be quite different.
To learn more about the E2 visa, consider reaching out to one of the many skilled E2 visa lawyers worldwide.
Thanks for your time!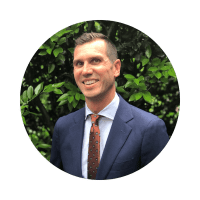 Benjamin Frear, Esq.
Immigration Lawyer For Entrepreneurs and High Growth Companies