Intro: F-1 to E-2 Visa Status
Recently, I have spoken with a number of college students who are exploring post graduation work options. So, naturally, I have been thinking about OPT rules and the possibilities for foreign students who are graduating from US colleges and want to run their own US based businesses after they graduate. In this post, I will discuss the possibility for some students to shift from F-1 to E-2 visa status. By successfully making this move, foreign national students can build their own business in the US.
Why Entrepreneurship?
If you are in college and you are thinking about pursuing entrepreneurship, you are in good company. A recent study from intelligent.com regarding the 2022 and 2023 class found that 60% of the 2022 class was interested in pursuing the entrepreneurial path while 48% of the 2023 class was interested in entrepreneurship.
Why is this so popular? The study found that 2 in 5 grads who are definitely or considering starting their own business say it's because they want to do work that they are passionate about. This certainly rings true for me. When I graduated from law school, I was a trial lawyer for a number of years until I transitioned to opening a business(a law practice) that helps immigrant entrepreneurs which involves work I am infinitely more passionate about.
So I certainly understand the appeal. But how would you go about building your business in the US if you are a foreign national student who is interested in entrepreneurship?
First, you can learn about all of the possible visa options. While you may have a few possibilities, in my opinion, the option that is most accessible to graduating college students is the E-2 visa.
What is the E-2 visa?
For those of you who are unfamiliar with this option, the E-2 visa enables foreign nationals to direct and develop a US business in which they have made a substantial investment. There are some major perks of the E-2 visa which include unlimited renewal possibilities and the lack of a minimum investment requirement.
However, it is not for everyone. For example, it is not a great fit if you want to run a one person business. Also, despite the lack of a minimum investment, it is not great for people who want to start their business on a tiny budget. Finally, it is not available if your country of nationality does not have an E-2 treaty with the US. Fortunately, many major countries have the relevant treaty including Canada, the UK, Australia, France, Italy, Spain, Japan, Argentina and South Korea. However, there are some other major countries that do not have the relevant treaty including India, Brazil and China.
Ok, so let's assume that you have done your homework and you have learned about the E-2 visa requirements. How do you shift from F-1 to E-2 visa status. You have a few different options.
OPT to E-2
The first option for some people will be to apply for post graduation OPT. Once it is approved, you could run your own business while on OPT.
There is some OPT policy guidance from the US government that you can find online. There is a section that addresses this question. The relevant section says…
a student on OPT may start a business and be self-employed. The student must be able to prove that he or she has the proper business licenses and is actively engaged in a business related to the student's degree program.
So, what does this mean? It means that if you are a political science major like I was, it may be tough to start a business on OPT unless your business is related to "political science." What if you are a business major with a focus on marketing. Could you start a marketing business? Sure! That would be a perfect fit.
Running a Business on OPT
If you can start a business that is related to your degree program you could do the following. Apply for OPT with a recommendation from your DSO(Designated School Official). Once OPT is approved you could form your business, apply for an EIN, open a business bank account and then transfer your personal funds into the business account. After the funds are in the business account, you could use that money to purchase everything that you need to launch.
As you generate revenue, you could employ some people and use your retained earnings to reinvest in the business. Towards the end of the OPT period, you could then apply for a change in status from the F-1 to E-2 visa or apply for the E-2 visa abroad(which is typically the option that I recommend).
Applying for the E-2 Without Running Your Business on OPT
The other way to go from F-1 to E-2 visa status would be to simply apply for the E-2 visa after you graduate. Again, you may have the option to apply for a change of status, but in the majority of cases, applying for the visa will be more advantageous.
What Happens After You Get the E-2 Visa?
After you have the visa, you can use it to come in and out of the US as many times as you like during the visa validity period that applies to your country of nationality. While you are in the US you can direct and develop your business but you can't have side hustles or part time jobs. You can only work for the E-2 company in which you have made a substantial at-risk investment. Like I mentioned earlier, you can renew your E-2 visa or extend your status indefinitely as long as you and your business continue to meet the requirements.
Conclusion: F-1 to E-2 Visa Status
Ok, so there you have it. It is absolutely possible to go from F-1 to E-2 visa status as long as the requirements are met.
Please note that this post is intended as general information and for anyone interested in this option, I highly recommend that you reach out to one of the many amazing US immigration lawyers that you can find across the globe who can offer guidance that is tailored to your unique situation.
Thanks for your time!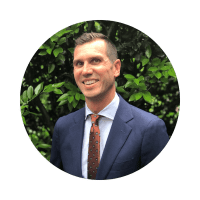 Ben Frear, Esq.
Immigration Lawyer for Entrepreneurs