HOW TO CHOOSE AN E2 VISA LAWYER?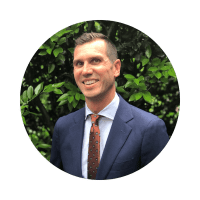 Benjamin Frear, Esq.
Immigration Lawyer for Entrepreneurs.
First off…I know what you are thinking. This guy is an E2 visa lawyer, so he is going to pitch me on his services. I understand how you feel, but I assure you that I am not going to pitch anything. Instead, I will provide an overview of the E2 visa and then offer some tips on finding the right E2 visa lawyer for you.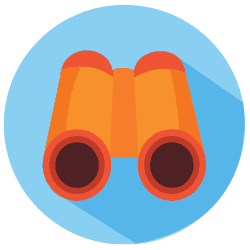 Section One: Choosing An E2 Visa Lawyer—Visa Overview
Before I provide you with some tips on choosing an E2 visa lawyer, I want to give you an overview of the E2 visa requirements and highlight some of it's pros and cons.
E2 Visa Requirements
E2 Visa Treaty Countries
In order to qualify for an E2 Investor Visa, you must be a citizen of one of the E2 visa treaty countries.
Fortunately, many major countries are on list. The countries that have the E2 Visa Treaty in place include Canada, the United Kingdom, Japan, Spain, France, Australia, Mexico, Israel, Ireland, Germany, South Korea, New Zealand, Italy, Pakistan, Turkey, Egypt, Philippines, Argentina and many more.
Unfortunately, there are some powerhouse countries that sadly do not have an E2 Visa Treaty with the United States. These countries include India, China, Russia & Brazil. If you are from one of the non E2 Visa countries—don't worry—you could still qualify by obtaining third country nationality. To learn about that option, check out this post.
The E2 Visa Investment
In order to qualify for an E2 Visa, you will have to make a "substantial" investment in a for profit commercial enterprise in the United States. The commercial enterprise could include a business that you are building from the ground up. It could also include a franchise or an existing business that you would like to purchase.
The Required E2 Visa Amount
Before you apply for the E2 Visa you will have to invest enough money to ensure that the business will be a success. The amount that is necessary for success will vary depending on the type of business that you will be running. For example, a service business such as a law firm, a consulting company or a mobile car detailing business will require much less operating capital than a manufacturing plant.
While there is no minimum investment amount, this does not mean that any investment will suffice. The focus of the applicant should be on investing an amount of money that can create a successful business.
The At Risk Requirement
In addition to investing a sum of money that will make your business success likely, you will also have to commit your money to the business. This means that you cannot simply form a US business, transfer some money to a US bank account and apply for the E2 Visa. Ideally, you will pay for everything that you need to launch before you apply.
The Marginal Business Prohibition
Before you decide on a business in which to invest, you should understand the marginality rule for the E2 Visa. This rule requires you to design your business so that it will provide support other US workers. A business that can only provide support for you and your family will be considered marginal and will not qualify for the E2 Visa.
E2 Visa Pros & Cons
There are many benefits that are associated with the E2 Visa. My favorite benefits include:
ability to renew your visa indefinitely
your spouse is eligible for work authorization
While the E2 has a number of benefits, it also has some drawbacks which include:
children age out of status at 21
no easy path to a US green card and citizenship

Section Two: Tips For Choosing An E2 Visa Lawyer
So…after reading about the requirements, perks and limitations of the E2 visa, you decide that you want to take the next step. Here are some tips on choosing the right lawyer for you.
Tip #1: Search Nationwide 
When you are looking for an E2 visa lawyer, you do not have to limit your search to lawyers in the vicinity of where your business will be located. Since immigration law is federal in nature, a Seattle lawyer can help you get an E2 visa to start a business in Des Moines, Iowa. Likewise a lawyer in Dayton, Ohio can help you get an E2 visa for a Los Angeles based business. With this ability to search nationwide, you have more lawyer options which increases the likelihood that you will find the perfect lawyer for you.
Tip #2: Schedule Multiple Consultations
With your ability to choose a lawyer outside of the area where your business will be located, you can set up multiple consultations. This will enable you to do a few important things:
You will be able to gauge the E2 visa lawyer's foundation of knowledge
Speaking with the lawyer via phone or video call will give you a sense of the lawyer's personality
Of course, your ability to set up multiple calls will be difficult if you want to talk to lawyers who charge for consultations. However, this shouldn't dissuade you from having multiple conversations.
There are many great lawyers who offer free consultations. Others will charge you initially, then deduct the fee from the total fee for their services. 
Tip #3: Determine Preferences
Great immigration lawyers come in many different flavors. Some practice in mega firms. Others have solo law firms. Some have a virtual practices. Others have fancy class office space downtown. Some use paralegals to handle client communication. Others answer their own phones. 
Your job is to determine what matters most to you. Are you willing to pay a premium for a large multinational law firm that handles cases for large corporations? Or, are you more comfortable with a smaller practice that focuses on E2 visas? Do you need to meet your lawyer in person? Or, are you comfortable with video conferences, phone calls and emails?
By first thinking about your preferences, you will in a better situation to find the right lawyer to guide you through the E2 visa process.
P.S.: Some people have asked me if they even need an immigration lawyer. To address this question, I created this post and video.
In order to get an E2 Visa as an investor, you will need to make a qualifying investment in a US based business. You will then apply for the E2 Visa through the consulate in your home country or file for a change of status through USCIS.
There is no minimum investment amount for the E2 Visa. However, you will have to make a substantial investment that shows your commitment to the business. For a lower cost business(ie. under $100,000), you will likely need to commit the entire investment to the business before applying for the E2 Visa.
A substantial investment for the E2 Visa equals the amount of money that is needed to make the business a success. This amount will vary depending on the type of business that is being started. For example, a manufacturing plant will require a multimillion dollar investment while a service based business, such as a digital marketing agency will require a much smaller investment.
Yes. One major benefit of the E2 Visa is that an E2 dependent spouse qualifies for work authorization.
You can find a full list of E2 Visa Countries here.
There is no direct path from the E2 Visa to a Green Card. However, there are some green card options for qualifying investors. For example, if your investment qualifies for an Eb5 green card based on the investment amount and the jobs that your business has created, then you could get a green card through the Eb5 program. You may also obtain a green card if you fall under other employment based green card categories. These categories may include eb1 or the eb2(national interest waiver).