GRENADA CITIZENSHIP BY INVESTMENT—YOUR KEY TO AN E2 VISA?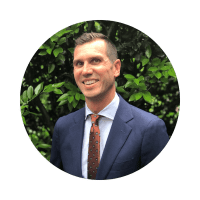 Benjamin Frear, Esq.
Immigration Lawyer For Entrepreneurs, Employers and World Class Performers
IMPORTANT UPDATE!!!
IN JANUARY 2023 , US REPRESENTATIVE JIM COSTA ANNOUNCED THE PASSAGE OF THE AMIGOS WHICH REQUIRES THOSE WHO OBTAINED CITIZENSHIP BY INVESTMENT TO…have been domiciled in that foreign country for a continuous period of at least three years at any point before applying for an E visa.
This post discusses the Grenada Citizenship by Investment Program which could be your key to an E2 Visa in the US!
The E2 Visa is Not Available to Everyone
Those who know me well can tell you how much I love the E2 Visa. However, despite my fondness, I admit that the E2 Visa is not perfect. It has some drawbacks.
One major drawback of the E2 Visa is that it  is not available to citizens of every country. As a result, the US  loses out on the opportunity to bring hundreds of thousands of amazing entrepreneurs to the country each year. These entrepreneurs would build innovative companies. They would create hundreds of thousands of jobs. In short, their presence would be a boon to the US economy.
Although this reality is unfortunate, talented entrepreneurs from non E2 countries(such as India) do have a path to an E2 Visa! The path can be opened by obtaining citizenship in Grenada. You can then apply for the E2 visa using your newly acquired citizenship. 
The Grenada Citizenship by Investment Act
The Grenada Citizenship by Investment Act took effect in 2013. The purpose of the act is to enable people to acquire permanent residence and citizenship of Grenada by following investment in the country. There are a few different options for investors that are seeking citizenship. 
Grenada Citizenship by Investment–Option #1: Contribution to the National Transformation Fund
One way to obtain Grenada citizenship by investment is by contributing to the country's "National Transformation Fund." Money that is invested in this fund goes towards funding government sponsored projects. The required contribution is $150,000 for a single applicant. For a family of 2-4, the required contribution increases to $200,000. In addition to the contribution, you will have to pay an additional $8,000 in fees(for a single applicant).
The Disadvantages of Direct Contribution
No Possibility of a Return on Investment
There are two main disadvantages of the direct contribution approach. One disadvantage is that once the money is handed over to the government it is gone. The contribution is a gift, not a loan. Therefore, there is no possibility of a return on investment. 
The E2 Visa Process Could Be More Difficult
Although there is nothing that prohibits you from obtaining an E2 Visa after obtaining Grenada citizenship through a direct investment, this route is more difficult(compared to the real estate investment route). The reason for the difficulty stems from the lack of a physical nexus to Grenada. One of the first questions that you are likely to hear at the E2 Visa interview is "what is your connection to Grenada." If you have no property in Grenada and no financial interest in the country, then it is going to be hard to explain your connection to the country. Therefore, most business immigration lawyers will steer you away from this option if you are interested in the E2 Visa.
Grenada Citizenship by Investment–Option #2: Joint Real Estate Investment 
The second method for obtaining Grenada citizenship by investment is to invest in an approved real estate project as a joint owner. If you apply as a joint owner, the minimum investment is $220,000 for each co-owner. All prospective real estate investors should know that there are additional fees that apply. The most substantial of which is a $50,000 government fee.

Grenada Citizenship by Investment–Option #3; 
The third and most common way to obtain Grenada Citizenship by Investment is by investing as a single owner. If you take this route, you will have to invest $350,000. You will also have to pay the aforementioned $50,000 government filing fee. 
The Benefits of Grenada Citizenship by Investment in Real Estate 
One of the main advantages of investing in real estate is that it gives you a connection to the country. Once you make your investment, you will own real estate in Grenada. This physical nexus to the country will improve your odds of a successful E2 Visa application. 
Possibility of ROI
Another advantage of the real estate investment option is that you have the possibility to earn a return on investment. If a project is successful and your purchased unit appreciates in value, you will eventually be able to sell your unit for a profit. You are permitted to sell your real estate after owning and maintaining it for five years. 
Understanding the Risks of Grenada Citizenship by Investment
Although you have the opportunity to earn a return on your investment, it is important to understand that as with any investment, there is an element of risk. Before you invest in a particular project, you should consult an investment advisor who can evaluate the investment. You should not take the leap and invest until you fully understand the project financials and risks.
The Application Process
Throughout the application process, you must use approved government agents. Individuals cannot directly send citizenship applications to Grenada's Citizenship by Investment Committee(CBIC). Therefore, your first step involves finding an Authorized International Marketing Agent. Once you have an Authorized International Marketing Agent on your team, they will coordinate with an Authorized Local Agent. 
The Role of the International Marketing Agent
After finding an authorized marketing agent, they will explain all of the requirements to you in detail. They will also work with you to complete the required forms and gather all of your supporting documentation. The marketing agent will then pass the information over to the local agent.
The Role of the Local Agent
Once you have completed all of the required forms and supporting documentation, the local agent will submit the application packet to the CBIC. If the CBIC  has any questions or concerns, they will reach out to the local agent directly. After consulting with you, the agent will then respond on your behalf.
The Decision Process
After the CBIC receives your application, they will review and verify your documentation. Next, they will issue a recommendation and forward it to the Minister. The Minister(who typically follows the recommendation of the CBIC)then makes the final decision. After the decision has been made, you will receive notice through your  local agent.
Obtaining an E2 Visa After Grenada Citizenship
After you receive your citizenship in Grenada and establish residency there for three years, you can begin the E2 Visa process. This involves making a substantial investment in a commercial enterprise in the US. After committing the funds to the business, you will then apply for the visa through the consulate. This process is nuanced and is best navigated with the help of a US Business Immigration Lawyer.
By working with a US Business Immigration Lawyer before obtaining Grenada Citizenship by Investment you can make the E2 Visa process smoother. With the right lawyer, you will gain a full understanding of the requirements and develop a strategy for E2 Visa success!
Grenada Citizenship by Investment FAQ