This post covers the importance of the I-94 for E-2 investors and their family members.
What is the I-94 and Why is it Important?
The I-94 is the document that tells you two important things. It tells you how long you can stay in the US and it lists your current status. You can find this document by entering your info HERE.

The Significance of the I-94 for E-2 Investors
Most of you probably know that as an E-2 investor, you get E-2 status in two ways. You can apply for the E-2 visa from outside of the US, which is typically the best method. Or you can apply for E-2 status via a change of status application if you are already lawfully within the US.
The I-94 for Change of Status Applicants
If you are applying for a change of status your current status must be valid at the time that you apply. So, if your I-94 expires on January 1st and you send in your application to change your status in January 2nd, you will typically be out of luck unless an exception applies.
So, it is very important to keep your eye on the expiration date if you are thinking of applying for the change of status. Most of my clients vastly underestimate the amount of time that it takes to pull an application together, so planning ahead and starting the process far in advance of the expiration of your I-94 will save you a lot of anxiety.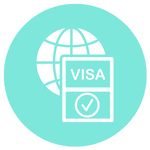 The I-94 for E-2 Visa Holders
The I-94 is also extremely important for those who already have an E-2 visa. This is why…
When you enter the US using an E-2 visa, your period of authorized stay will not be correlated to your E-2 visa validity period.
I know that sounds weird, so let me give you an example…
Let's say you are a Canadian citizen. You want to move to Florida or Texas where you have started a business. Your E-2 process goes smoothly and after your E-2 visa is stamped into your passport, you notice that it will be valid for 5 years. 
If you are a Canadian citizen, you can use that E-2 to enter the US as many times as you want during that 5 year period. But here is the weird part…you get two years of status each time you use your E-2 visa to enter. If you have four years of visa validity remaining, you get two years. If you have 4 months of validity remaining, you get two years. If you have four weeks of validity remaining, you get two years. In order to keep track of how long you can remain in the US, you should know your I-94 expiration date.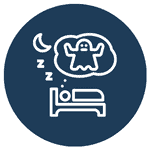 The Nightmare Scenario for E-2 Visa Holders
Here is what might happen if you aren't careful…
The investor spouse leaves the US frequently. They have business interests in Canada so they go back and forth. But the spouse does not leave. They are settled in. If they don't watch their I-94 expiration date, their I-94 could expire. And when that happens, they start to accumulate unlawful presence. If their period of overstay lasts over 180 days, the non investor spouse will be subject to a 3 year bar from re-entering the United States when they leave the country. And they won't be able to extend their status from within the US either since they will no longer be in authorized status. 
If the unauthorized period lasts longer than one year, then the bar to re-enter the US will be a whopping ten years!
Conclusion: The I-94 for E-2 Investors
So the takeaway here is pretty simple…pay attention to the expiration that is listed on your I-94! Failing to do so could have extreme consequences for change of status applicants and E-2 visa holders. 
Thanks for your time!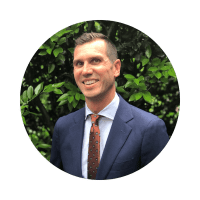 Benjamin Frear, Esq.
Immigration Lawyer For Entrepreneurs